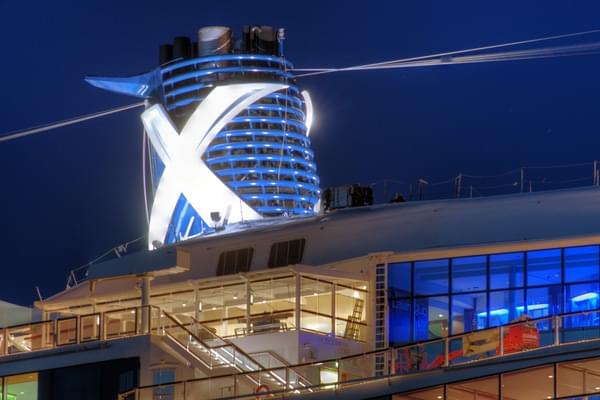 August 2016 - 14 Night British Isles (Amsterdam Roundtrip) Cruise on Celebrity Silhouette
Nice taste of the Briish Isles however prepare for the cold and rain
We left out of Amsterdam and 3 great days in Amsterdam before we left on our cruise.
Cabin:  We opt for the partially obstructed balcony cabin to have a balcony at a reduce rate.  However in the British Isles we seldom used it.  1.   It was cold a rainey, 2.  There were only 3 sea days out of 2 weeks.
The cabin was the exact same on all Solstice class ships.  So was the venues.
Cabin steward was great, as the dining staff. 
We ate mostly in the dining room when we could but on port days the dining room is closed for lunch.  So if you don't want to pay you must go the Ocean View Café or pay out at port.  The food in both the dining room and Ocean View was by far the worst than any Celebrity Cruise we have been on.  The soup had no substance at all.  I mean the Chicken noodle soup was ALL broth, vegetable soup all broth..  We talked to the staff but saw no improvement.
The excursions were OK. Most of the tour guides took you to the area showed you how to get around and left  especially if it was raining and the first week it rained every day.  You know the song by the Beatles Here comes the sun.  Well us Americans thought it referred to their love however it really means here comes the sun because they celebrate when the sun does shine!
The entertainment was hit and miss.  The magician was a joke most left.
Some we did not attend because to were to tired after a full day touring while at port. 
This is the first time we had the classic drink package because it was given to us as a promotion and I am glad we had it.  I just could not handle the ships water and thankful we got bottled water with the package.  I must say the bartenders were not very creative and since it seamed everyone had a drink package they really didn't try very hard.  We went to the sky lounge once for Elite evening and I could not even drink the drink they made.  Last time we went there.  This was a first.  This was the 5 solstice class ship that we had been on.
Overall it was fine.  I will never get tired of not having to cook and clean for an entire 2 weeks.