November 2015 - 4 Night Bahamas (Miami Roundtrip) Cruise on Norwegian Sky
First Time Cruise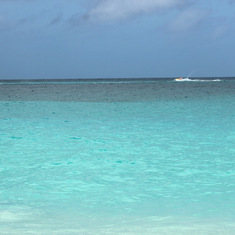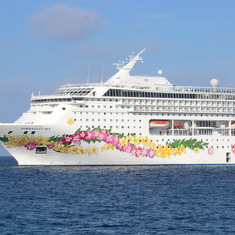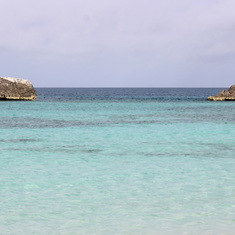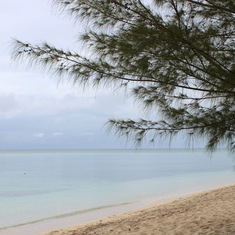 We just returned from our very first family vacation and cruise on the Norwegian Sky. The weather was perfect and the ship was beyond what we had expected! It was FUN, easy to get around, TONS of activities to do on the ship, there was never a dull moment or nothing to do!
The food was a plenty, and no matter when you were hungry, there was food! We did not have the Ultimate Dining or Unlimited Beverage packages, and it was fine without either of those! I'm not a drinker so it wasn't a big deal for me. Perhaps next cruise I will try to get the ultimate dining to experience something new. The main Dining Room was perfectly upscale enough for our family to enjoy a "fancier" dinner, beyond the buffet. The assortment in the buffets were always plenty as well. It was a great way to eat quickly and get on with all the other things to do.
Our children are 12 yo twin girls, and our 8 yo little man. This age was perfect as in a day they were familiar with the ship and felt confident to meet us at certain points. The girls and I enjoyed walking the top decks at night to watch the moon and the distant lights. The warm air was addicting and the breeze was welcoming! The little guy got his time in the pool, and swam like a fish, got involved with poolside activities like a water balloon toss, and made friends. All in all, the Sky was a very friendly and safe ship. The entertainment: Bingo, Deal or no Deal, each night in the Stardust theater we were there, comedy show, dance competitions, sexy leg contests. it was non stop entertainment! The shows each night in Stardust were fantastic! The Production Crew were beyond talented, and the shows were amazing!
Most all the other cruisers on board were happy, friendly and chatty. Often we struck up conversation with anyone on the elevator, or walking around on our excursions.... we are chatty anyhow, and liked how many were friendly too! Expect a lot of foreigners who don't speak a bit of English!
The staff on the Sky we beyond happy, helpful, kind, and ready to serve you. The only staff I was not personally a fan of, were the guys down on Deck 5 in Customer Service. They don't make eye contact and rushed me along. (Seriously the ONLY complaint in the staff) Our room steward, William was so nice, and often stopped what he was doing to talk and have a conversation, ask about our day, and was just super sweet and kind! Last but not least, all I have to say is that NCL-Sky has a true gem of a Cruise Director, Tyler Gray. He is one of the most amazing, fun, super talented, full of energy, engaging, wholesome person I've ever been lucky enough to meet. He is an asset to this ship, and for his presence only I'd make my way back on the Sky!
Also, we did not book any excursions, and thought we'd just wing it and see what we could do on our own or for free. In Freeport, there really isn't much to do, but you have to explore a little. We walked around for 10-15 minutes before a nice gentleman offered us a day out on Crystal Beach. We went and had the time of our life on a private beach and we were the only ones there for a few hours. So worth it! In Nassau, we walked to Cabbage beach off the water ferry. It was a little hike, but we got there. A lot of the local hustle you for drinks, boat rides, and braids. It was gorgeous there as well, and the surf was crazy fun. The last day on Great Stirrup Cay, was absolute paradise! Such an amazingly beautiful spot. We just enjoyed the sun and beach on this last day of vacation!
It was a BLAST, and the Sky was the perfect starter cruise for us! Thanks, NCL!