June 2016 - 9 Night Bermuda (Baltimore Roundtrip) Cruise on Grandeur of the Seas
9 Night Bermuda & Bahamas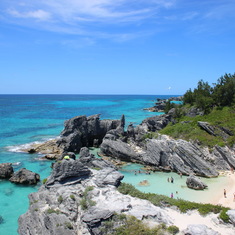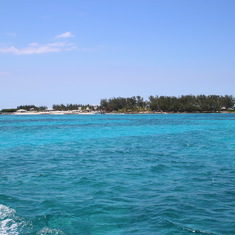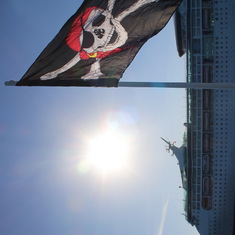 As experienced cruisers, we took our children of 8 and 11 on this trip in one of the interior staterooms with the pullman berths.  We recommend center and low cabin placement when on an Atlantic cruises to help with roll and pitch, but we had very good waters for our trip.   Our 11 year old hung with the tweens and teens the entire trip.  Our 8 year spent a few hours in Adventure Ocean, but he was the oldest in his group of Explorers of 5-8 and was bored quickly.  Food, staff and entertainment all meet our high standards and we were very pleased with the cruise.     Well aware that this is an older ship with limited activities, it was an excellent value for us.
We did a pirate sunset cruise out of Bermuda which was very nice, but short of a captain and first mate wearing bandanas, I was disappointed with the "Pirate" aspect, expecting them to at least give the kids foam swords or eye patches. - They did get to drive the boat though.
Second day in Bermuda was spent at Horseshoe Bay, beautiful as ever with tons of exploring for the kids and warm waters for swimming.
In the Grand Bahamas we did the Balmoral Dolphin Encounter and beach break - it was great as we met Mickey the dolphin.  Then swam in perfect water with a ton of underwater wildlife to interact with.   Fish, Crabs, Starfish, Snails and more all easily seen.   We planned to go out into Nassau afterwards, but the shops and restaurants seem to all close up at sunset and the seedier types seemed to come out.  We did a quick turnaround back to the ship.
Our day in Coco Cay was hampered by bad weather, but was still pretty enjoyable, we went and did the Sting Ray City trip, which was cut short due to lightning, but even after playing with the Sting Rays, we were fully refunded without even asking.
An issue with the kid Royal Replenish Drink package went 4 days before being resolved, other than that, we had a great trip!