January 2015 - 7 Night Western Caribbean (Tampa Roundtrip) Cruise on Norwegian Sun
excellent cruise on the Sun!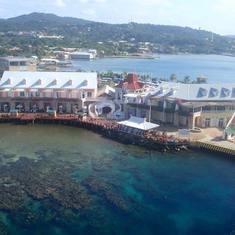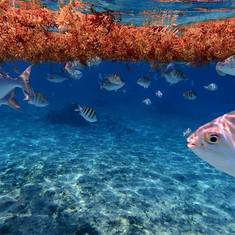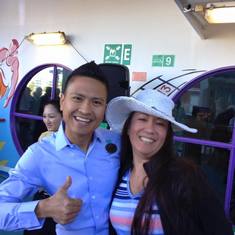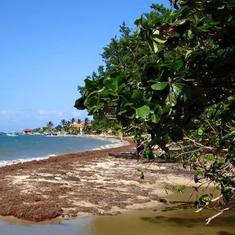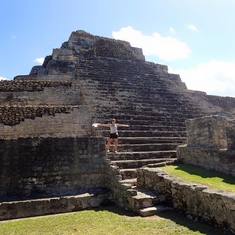 This is my 2nd cruise, my last one being 17 yrs ago on the Norwegian Seaward. Right from the moment we stepped onto the ship, we were greeting by Richard Matic, our fantastic, high energy cruise director and his staff to our last moments on the ship as they wished us all goodbye. I had a blast on this cruise. The food was great, the shows even better, and their penchance for cleanliness/preventing germs top notch. You don't see NCL in the news with norovirus like other cruise lines. Their "washy washy" staff are there when you get on/off the ship as well as at the entrance to each restaurant to disinfect your hands. There are also free standing hand sanitizer stations everywhere on the ship. As a nurse, this is a big plus in my eyes.
Our Oceanview room was larger than what I stayed in on my previous cruise. Large enough and comfortable for my partner and myself. The shower had great pressure and VERY hot so check the temp before jumping in. Hairdryer was lame so bring your own if needed. Our room steward kept our room spotless and changed our linens daily.
They had several activities on the ship going all day long so always something to do. Richard and his staff always had something going on an you never knew where he would pop up (check him out on the White Hot Nights in his Angel Wings).
We did the excursions through NCL - all were top notch. Only one we did not get to to do was the Dune Buggy/Beach Snorkel in Cozumel due to red flag surf that morning. We were given the option to do the dune buggy portion or cancel our excursion for a refund - we did the latter as we really wanted to snorkel there. On referral from our Port Shoppers Simon and Oxy - we went to Playa Azul via taxi ($10) and had an awesome beach day AND got in some snorkeling too ($10/pp). In Honduras, I want to mention our excursion there to West Bay Kayak and snorkeling. Quinton "Q" was our guide and sooo much fun and informative. The snorkeling in Flowers Bay was phenomenal. Willard and Bruce rounded out his staff and made the whole excursion a blast.
We had so much fun on this cruise, we have already put down a deposit on our next one with Norwegian! The Sun may be the smallest ship in their fleet but they have the friendliest/happiest cruise staff I've encountered. I will take this any day over the super sized mega ships you see everywhere.