January 2015 - 7 Night Western Caribbean (Tampa Roundtrip) Cruise on Norwegian Sun
Western Caribbean on the Norwegian Sun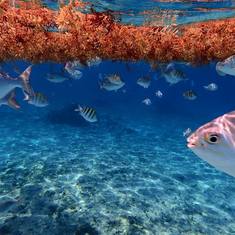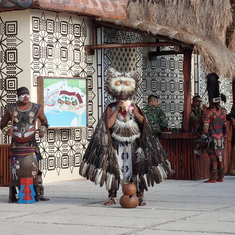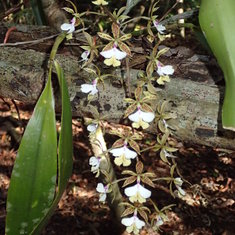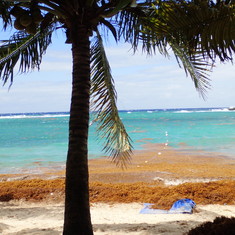 This was an excellent 40th birthday cruise for me.  My last cruise was in 1997 on NCL's Norwegian Seaward.  I'm so glad I chose to cruise on them again. Right from the moment we embarked their staff was their to greet us with a smile and lots of enthusiasm.  Their cruise director and staff really are top notch. Richard Matic (cruise director) is so high energy and full of fun he makes sure everyone is having a good time!  The food was great - we ate primarily in the Garden Cafe (breakfast/lunch) and the main dining rooms (Seven Seas was my preferred by the Four Seasons was good too).  We ate our last night in La Cucina, one of the specialty restaurants, and this was fantastic too!  Had a great birthday cake that night and the staff sang Happy Birthday.  nice way to end my cruise.
Our room was larger than I expected. We had a OceanView room.  Very clean and comfortable for us.  Our steward was great.
The entertainment was wonderful.  Some of their shows in the Stardust lounge were fantastic.  We did not go to the ventriloquist or comedian though.  Loved the staff talent show - some of them are amazing!
Didn't care for the band Hanger 70 (a better singer and playing in tune would be my recommendations).  All the rest were great, especially the NCL show band.
We booked all of our excursions through NCL.
West Bay Kayak and Snorkeling in Honduras was awesome!  Quinton "Q" and his staff Willard and Bruce were great. He was very informative about the island of Roatan and a great sense of humor.  We snorkeled first in beautiful Flowers Bay - the reefs were amazing and he would point out various coral, fish, and anything else of interest.  Willard is a god send as my ring fell off while we were snorkeling and he retrieved it for me from 10-15ft - THANK YOU!  We went kayaking after that and saw some of the coastline of honduras.  Willard gave us a tour on land and showed us some of the native flora.  Overall a great excursion.  Oh - in between the snorkeling and kayaking we had lunch at the Cannibal cafe where they served us lemonade/iced tea, quesadillas and papaya.  all very good!
Belize City we went to Lamanai Ruins via a 1 hour River Safari boat ride.  Another excellent tour. Our guide was VERY passionate about his job and very informative because of this.  Learned a lot about the ruins.
Costa Maya we went on the Chacchoben Deluxe tour - another well informed passionate tour guide who loved talking about Mayan history and the ruins.  We also had a stop at a botanical garden which was very interesting.
In Cozumel we had booked the Dune Buggy and beach/snorkel tour but due to red flag warnings they had cancelled the snorkeling part of the trip.  They gave us the option to do just the Dune buggy part or cancel the trip.  We opted for the latter since we were really hoping to snorkel.  NCL made it really easy to get a refund on this excursion.  The refund was in our onboard account by that evening.  We ended up shopping in port and on the recommendations of our Port Shopping Guides Simon and Oxy, went to Playa Azul for some beach time. It cost us $20 round trip taxi fare to get their.  We walked through the Playa Azul hotel to the beach (you couldn't use their beach chairs) and walked to the left to another resort where for $10 a person you got a beach chair and snorkel equipment to use for the whole time you stayed their.  What a deal as this was cheaper than our excursion through the cruiseline. Snorkeling here was great, lots of fish!  Lying on the beach for down time was excellent also and no fears of missing the ship because we were only a few miles away.
Leaving the ship at the end of this cruise was hard to do, especially as we knew we were heading into a snowstorm at home.  The cruise staff were there (as they were at each port) dancing, smiling and their to say goodbye till next time. (picture in Chacchoben, Costa Maya)
Overall, this was a trip of a lifetime and I am looking forward to my next cruise - we are looking at Hawaii next on NCL's Pride of America (I hope Richard Matic our cruise director or someone just as entertaining and fun as him is onboard!).