October 2013 - Carnival Miracle to Hawaii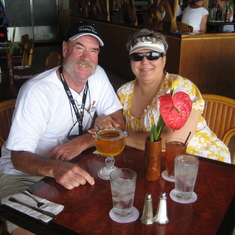 What a wonderful 15 days on our cruise....Their were a couple of delays, but nothing to get upset about. Very clean, no smells, and food was great.
Service was above board and staff friendly. Especially our stewart Ernest...Always their when we needed him, and he knew what we liked....amazing.
I guess if I had to complain about some thing, it would be how cold it was inside the ship. Had to have a sweater on. Next year we are going to go to Alaska....can not wait.