June 2016 - 7 Night Western Caribbean (Miami Roundtrip) Cruise on Norwegian Getaway
Norwegian Getaway: 6/26/16-7/3/16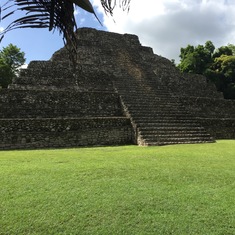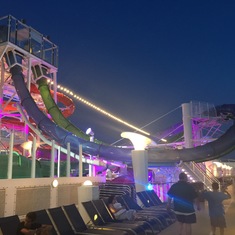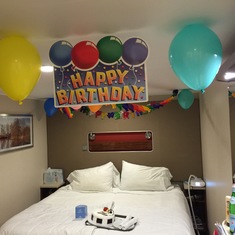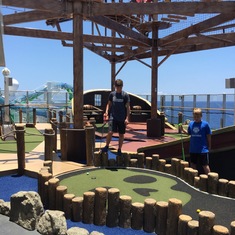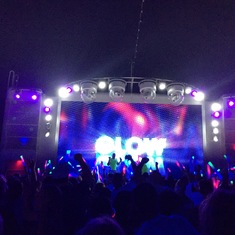 Overall, the Norwegian Getaway was a perfect experience for our family. There was constantly something to do, somewhere to eat, and some activity going on. Two of our children loved the Teen Entourage and our 11 year old loved the kid's club. On the Days at Seas, the kids did get frustrated on how long the lines were for the ropes course and water slides, however, by late afternoon/early evening there was barely a wait. Our daughter did the tour of the ship and loved it. They took her into all of the nook and crannies of the ship, to the staff quarters, and showed her where Pitbull filmed his video (and just that was enough for her)!!! The shows "Burn The Floor" & The Million Dollar Quartet were amazing and also kept the kids engaged. We loved all of the excursions booked through CruiseOnly. They were beyond superb!
They did re-route our ship so we went to Cozumel and then Costa Maya. I did hear that they are doing that a lot now due to port congestion. A couple of cons: Shore Excursions: I would recommend booking with an outside company or using your travel agent. We were able to get much better prices through CruiseOnly.
The Norwegian iConierge App was pretty much a dud!!! First, in order to text people on the ship, each person has to subscribe to the texting service which is $14.99 per person even if they resided in the same room as you. The app was down for almost a day along with the television. You were not able to build your itinerary from the app. You could only see what the schedule was. Also, not all the freestyle menus were viewable through the app.
Restaurants/Bars/Shows: I hated that there were cover charges for some of the restaurants and clubs as well as certain shows. I can understand the need for reservations but additional costs I think is unnecessary and defeats the purpose of cruising.
Spa: if you want to book the Thermal Spa package; book before you get on the ship. I was hoping to be able to get a day pass, since $179- price point prior to leaving was steep but they weren't available until the last day and it was $50 for the day.