April 2011 - 7 Night Eastern Caribbean (Ft. Lauderdale roundtrip) Cruise on Allure of the Seas
p I was skeptical. Cruising? How...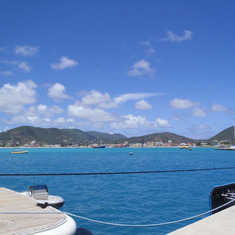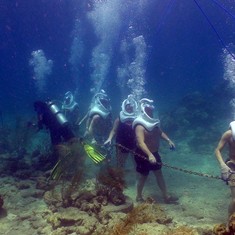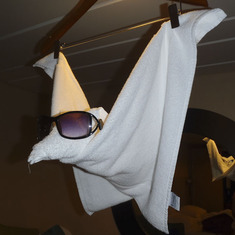 p I was skeptical. Cruising? How much more touristy can you get? This was supposed to be my reward to myself for finishing P90X. I wanted to climb a volcano in Costa Rica but it was not to be. p p We decided on a cruise because we would get to see a little bit of everything and then we would know where to come back to on vacation. We decided that Royal Caribbean#39;s Allure of the Seas was the best choice for a Caribbean cruise; after all it#39;s in their name right? p p Wow. I must have said that a billion times over our cruise. When I saw the ship, when I saw the little animals made from towels that our cabin crew made, to when we met our waiter (the most professional waiter I#39;ve ever had, bar none), to the on board entertainment, to the gym, the spa, the FOOD (holy smokes it was fan-freak#39;n tastic), to the smoothness of the ride, to the CLASS ON SHOPPING so you wouldn#39;t miss any deals. p p Basically I have never been more impressed with an organization or it#39;s staff than Royal Caribbean. I was blown away. When it was done I couldn#39;t wait to do it again. As a matter of fact I#39;m taking the same cruise over again on a different ship because it was that spectacular. p p Well it couldn#39;t have been all roses and cherry blossoms, could it? you ask. p p No. There were a few things that could have been better: p p The on board track wasn#39;t very springy. It felt like you were running on steel. Not terrible, but something I noted. p p We ended up wasting time on St. Marteen by taking a glass bottom tour in the morning and then doing a beach tour in the afternoon. The ship was on one side of the island and the tours were on the other and we had to come back to the ship in between so we spent too much time on the road. It would be nice to have travel times or some sort of warning when scheduling excursions to let you know when you#39;re making this kind of mistake. Almost like when you#39;re buying a computer and you have hardware conflicts and you get a warning. Again, this was our inexperience to be sure but something that could be better advised by the cruise line. p p That#39;s about it. I can#39;t really think of anything else that was bad or less than spectacular. p p I won#39;t even think about another cruise line at this point. Why take a chance on being disappointed? Royal Caribbean is my line until they give me a reason to look elsewhere and I don#39;t see that happening.