April 2015 - 5 Night Western Caribbean (Galveston Roundtrip) Cruise on Carnival Triumph
First Time Cruiser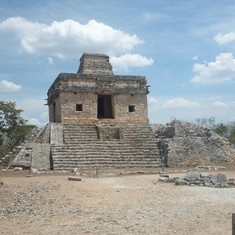 This was my first cruise, and our first for our family of 5 including kids ages 14, 10, 10. We enjoyed the staff and amenities on board the ship. Our wait staff of Parasian, Gerardo, and Dejana were awesome. Our cabin steward Apolo was very personable and made us feel like royalty. Jasmina in the buffet was friendly and really fun to talk with about her experiences.
My wife and I started the cruise with a spa day, which was very enjoyable and we got discounts for signing up the first day. The staff push a lot of expensive product, but the experience was not diminished by it.
We booked our first excursion through
instead of Carnival. The only difference was we were responsible for our transportation to the dolphin park. The taxi was $16 there and $17 back. The experience at the dolphin park was awesome until they hit us up for digital pictures. They wanted $420 for our pictures on a CD. Absolutely crazy. After some negotiations, we got it down to $120 for our kids. Seems wrong for them to charge so much. It was the only unfortunate part of the excursion.
We booked our second port of call excursion through Carnival on the boat the night before. We went to Dzibilchaltun (Mayan ruins). Our guides Kumen and Master Victor were great. We got a lot of knowledge and time to swim in the Cenote, complete with fish that eat the dead skin off your feet. We were given 45 minutes to tour the ruins on our own which was awesome.
Our days at sea were filled with shows, miniature golf, and walking around the boat hitting every ice cream station we could find.
Overall a great experience. Staff were a little pushy with the drinks and things that cost extra. But for those who constantly want a drink in their hand, it might be perfect. The shows were good, but not all the PG-13 were appropriate. More like PG-18.