July 2014 - Celebrity Solstice to Alaska - Inside Passage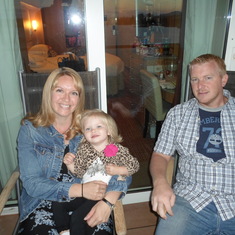 My family and I really enjoyed our week long cruise on the Celebrity Solstice. Beautiful ship, great food and wonderful staff made the journey to Alaska a pleasure. My family has been on a several other cruise lines (Royal Caribbean, Carnival, Norwegian and Princess) and this by far was the best quality of food we have had on a boat.
We brought along our 20 month old daughter and our waiter, Shashi and his assistant Charlie provided the best service and special attention to her and our entire group. We then requested them every night for the rest of the trip and they continued to provide excellent service. They just did things like make sure they got food for my daughter right away to have something to distract her with or brought out special fruit plates of just her favorites. Shashi would cut the harder to eat meats for the older people in our group, just the little things that were above and beyond what we ever expected.