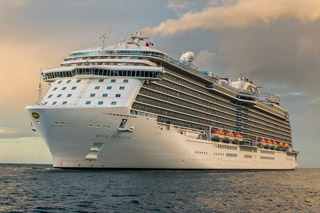 September 2016 - 4 days on Regal Princess
The Atlantic was a little rocky but the Regal Princess was Great!
This was our first transatlantic cruise.  We took it because we wanted to see Ireland and Scotland. This cruise not only stopped there but gave us some other wonderful ports at a reasonable price. 
We did not book a hotel in Copenhagen through Princess (that is where the cruise started) and I waited too long so I had a lot of trouble getting a room.  There were two international conferences that weekend so everything was taken.  I recommend you book hotel rooms as soon as you book your cruise.  We also had a great aft balcony but if you get sea sick at all, stay mid ship.