June 2016 - 8 Night Southern Caribbean (Port Canaveral Roundtrip) Cruise on Carnival Valor
Another great Carnival cruise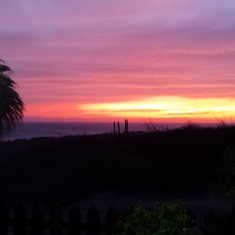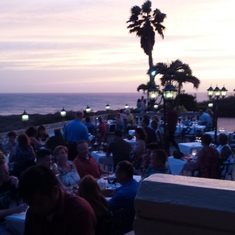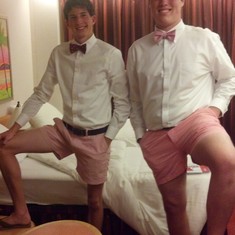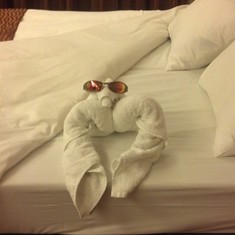 For starters - Port Canaveral is by far the best and most efficient port.  Park & Cruise is wonderful to work with, and half the price of parking at the port.  The ship was 2 weeks out of dry dock, and it shows.  Everything worked well, carpeting was new, fresh paint, great bed, etc.  The Carnival staff works tremendously hard both during the cruise and between sailings to keep everything up.  Overly friendly staff - our cabin steward had our faces and names memorized before we even got to our cabin.  We had just gotten off the elevator the first time and he used our names before we even looked at what cabin number we were in.  We even ran into our very first cabin steward who remembered us from years ago!
Dinners in the dining room are always great.  Want 2 appetizers?  No problem.  Didn't like the entrée much?  They will bring you a different one, no questions asked.  As a test on the first night for dessert, all we said was "Mickey Mouse" and we immediately received the Chocolate Melting Cake with 2 ice creams.  They knew exactly what that meant and took care of it like professionals.  Want the "Mickey Mouse" and a slice of cheesecake?  They will give you both.
We typically ate breakfast at the buffet.  We had no complaints.  If one of the pancakes was dry from being on top, just don't eat it.  The ones below were warm and moist.  Want your bagel a little more toasted?  They will make you another.  The juice machines were always kept full, never out while we were there.  Omelettes were made fresh for each person.  The "hash rounds" were by far my favorite.  For a buffet, it was pretty decent.  If you want a cook-to-order breakfast, just go to the dining room.
I was amazed at just how good the Guy's Burger Joint was!  The chili, the toppings, buns, absolutely outstanding.  The Fish & Chips had ceviche, oysters, mussels, and huge fish filets - the meat was easily 1 1/2 to 2" thick.  The burritos at the Blue Iguana Cantina were better than Chipotle, and no e-coli!  While waiting in line for the chocolate extravaganza, I was able to see into the prep areas behind the buffet - everything was clean, organized, and the stainless steel was sparkling.  The tables were cleared very quickly, the staff was polite, and when they took trays away full of dirty dishes, they always spread a napkin over the top.  If you make a point to smile and speak to the staff, they will always respond politely and favorably, even if they are simply cleaning something up.
There were movies every night, including the newest Avengers and Star Wars episodes.  The kids activities seemed to be enough for those that were on board, because there was only one time that I got onto an elevator and kids were stopping at every floor.  Almost all were well behaved, but that is where parenting comes in as well.
We were in port on time every day, and disembarking was a breeze.  I can honestly say that Aruba is not all that.  We rented a Jeep 4x4 and toured the entire island, and it is almost entirely a desert.  Cacti were growing everywhere instead of trees.  Even the so-called "rich" section looked poorer than most suburban neighborhoods, and the only grass on the island was at a golf course.  But a sunset dinner at La Trattoria El Faro was absolutely amazing (pictures attached).  Bonaire was nicer than Aruba, and every person I spoke with on the ship said the same thing.
Overall, this was a nice ship and we had a wonderful time.  A cruise is what you make of it.  If you go through the ship looking for problems, I'm sure you will find them.  But if you are expecting to have a good time, you will not be disappointed.