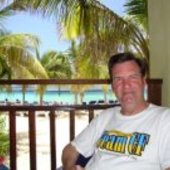 Jheretired
Portsmouth, Virginia
Joined 05/2013
Retired Professional Engineer.
Past Cruises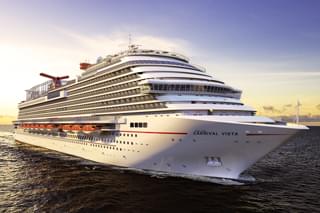 October 2016 - 13 Night Transatlantic Westbound (Barcelona To New York) Cruise on Carnival Vista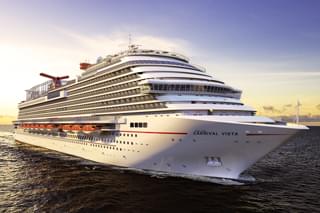 October 2016 - 10 Night Mediterranean (Athens To Barcelona) Cruise on Carnival Vista
Outstanding cruise and memorable ports!
Wow!  Simply WOW!  Nine fantastic European ports in 10 days made this cruise the most memorable of our 17 cruises with Carnival. Embarkation, port calls, service were all so very smooth and the communication helped make the cruise stress-free. Service aboard was excellent and the food options were the best I have ever experienced on a ship. This was the last of the Med cruises for the Vista, but I highly recommend this cruise for those lucky enough to sail when the sister ship (the Horizon) is completed next year!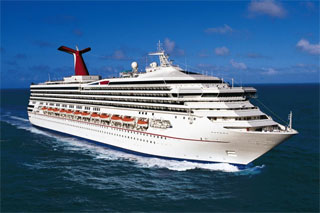 January 2016 - 10 Night Eastern Caribbean Carnival Journeys (San Juan To Galveston) Cruise on Carnival Triumph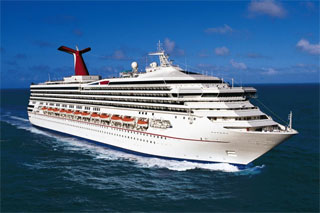 January 2016 - 11 Night Southern Caribbean Carnival Journeys (Galveston To San Juan) Cruise on Carnival Triumph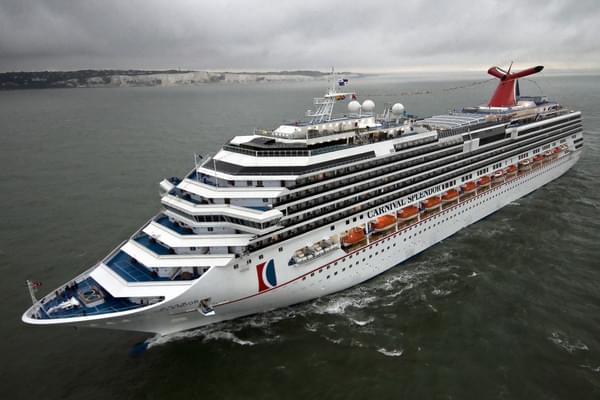 October 2015 - 6 Night Bahamas (Norfolk Roundtrip) Cruise on Carnival Splendor
The weather aside...it was a GREAT CRUISE!
One of the great things about Carnival cruises is that the sea days and the experiences on-board are a BIG part of the fun, so missing a port just allows more time to take advantage of what this ship had to offer. This was a 6 day cruise to the Bahamas, which included stops at Nassau, Freeport, and, our favorite port, Half Moon Cay. Unfortunately, mother nature intervened and 40 knot winds and 6 foot seas prevented us from tendering to the private island. The captain steered us away from the harsh weather and, by noon, we had sunshine and smooth(er) sailing headed to the next port. The Cruise Director, Kevin, and his great staff re-tooled the on-board activities for the day and lots of fun was there to be had. The Splendor is a great ship and we will sail on her again.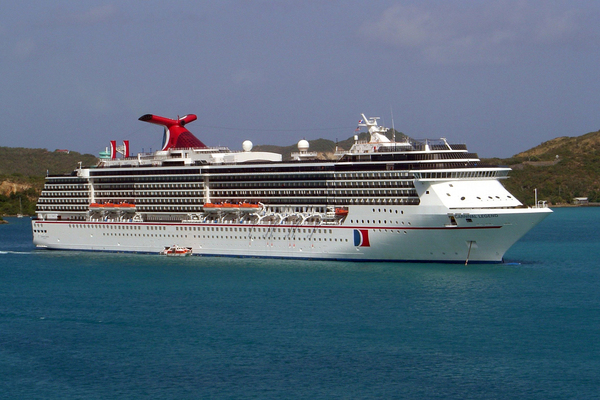 June 2015 - 7 Night Alaska Tracy Arm Fjord (Seattle Roundtrip) Cruise on Carnival Legend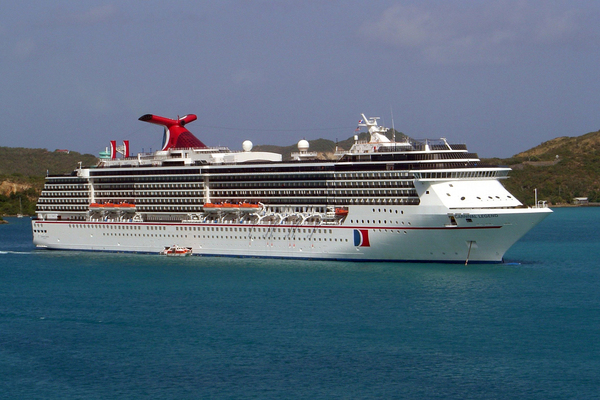 May 2015 - 7 Night Alaska With Glacier Bay (Seattle Roundtrip) Cruise on Carnival Legend
January 2015 - 5 Night Bahamas (Charleston Roundtrip) Cruise on Carnival Fantasy
Excellant cruise despite the weather
Of course, with any cruise departing in mid-January, one can expect some less-than-ideal conditions...so it was no surprise that the seas were a bit rough and the weather cooler than ideal. None-the-less, the staff and crew aboard the Carnival Fantasy went out of their way to ensure that the guests were kept safe, entertained and happy. Even missing our port call at Little Stirrup Cay was taken in stride and extra entertainment was provided. The food was great and the entertainment was top-notch. I recommend this cruise as a cure for the winter blues!
September 2014 - 16 Night Hawaii Southbound (Vancouver To Los Angeles) Cruise on Carnival Miracle
A Wonderful 16 day Cruise to Hawaii
This cruise started off with five full days at sea, followed with visits to five ports (Kauai, Maui, Honolulu, Kona, and Hilo), and followed up with five full days at sea on the return. To be honest, I had my doubts that Carnival could come up with enough activities to keep everyone entertained for 16 days, especially with 10 of them being sea days...but I was wrong. This is my ninth cruise with Carnival and it was, by far, the best as far as on-board activities, musical entertainment, and comedy of any I have experienced.
The Cruise Director, Troy, and his assistant, Mel, along with the Punchliner Comedy Club director, Katie, all worked their butts off to keep the energy going for 16 wonderful days. The Carnival Miracle is one of the older ships (and is due to get the 2.0 upgrades early next year), but is well layed out and features 3 pools and several bars and lounges. It also is one of the few ships which still features full production Vegas style shows with a live orchestra/show band (JC and the Miracles).
The Punchliner Comedy Club brought on 3 comedians for the first 5 days, 2 more while in Hawaii, and 3 more for the last 5 days. John DiCrosta, Dale Evans, and Lenny Schmidt were the highlight of the cruise and were absolutely hilarious.
The on-board activities included something for everyone including casino tournaments, 3 or 4 trivia contests per day, dance lessons, deck parties and games, special functions, daily discussions/lectures by the on-board naturalist, and, of course, food, drink, more food, more drink, and...ice cream and pizza available 24/7. The staff and crew were, as always, very friendly and anxious to make you feel welcome. Most called me by name after about two days.
Now...about Hawaii...it was as beautiful and awe-inspiring as I remembered from 35 plus years ago. Kauai was our first island, and we chose to tour Waimea Canyon. It was magnificent and is billed, appropriately, as the "Grand Canyon of the Pacific". Maui, our second island, was our time to enjoy a beach day...which we did at Ka'anapali Beach. Of course, no trip to Hawaii is complete without a tour of Honolulu, our third island. We elected to forego visits to Pearl Harbor, since we had been there twice before, so we had time to follow tradition and take in a wonderful luau. Our fourth island, Kona, was the only port requiring tender service...but it went well and moved quickly. There we visited the Kona Chocolate factory, the Kona Soap factory, and the Kona Coffee factory...guess which we liked the best. Finally, we reached Hilo, our fifth island, and toured several active waterfalls and feasted on a nice barbequed lunch.
Carnival, on this cruise, surpassed my expectations and provided us a very memorable vacation.  I recommend it to all.
Cruise Tips