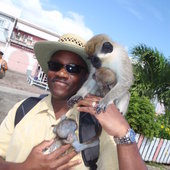 No cruises added
Cruise Tips
Serenade of the Seas
We really enjoyed the excursion. If you like sight-seeing and photography the highlight excursions were the best was to get to see most of each island. Our money was well spent. Additionally, we returned late to the ship (no fault of the patrons) and the ship waited for us.
My favorite port. Easy to walk around. Great beach.
The smoothest embarkation in eleven cruises.
Alot of history and easy to walk around. Alot of neat sites to walk to.
MSC Divina
For formal nights, ensure you take your pictures on the crystal staircase early.