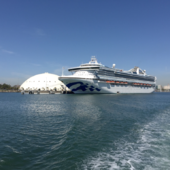 JCOAKML
San Leandro, CA
Joined 02/2017
Single, aircraft mechanic with a major airline, love to travel. First cruise was 2015 on NCL Pearl. Love being on the ocean and the shore excursions.
Upcoming Cruises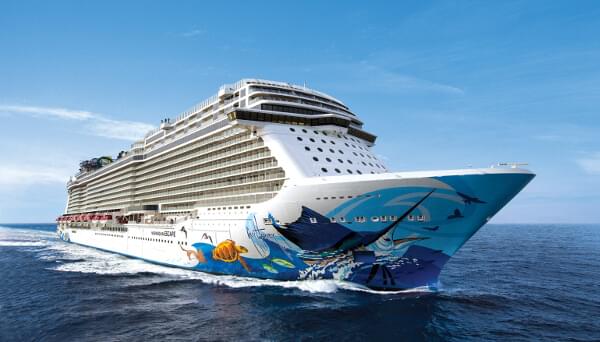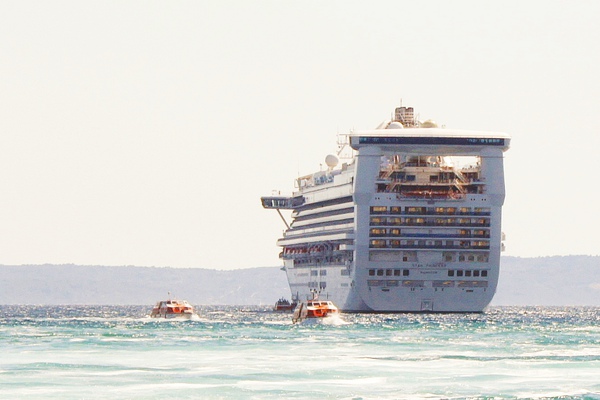 Past Cruises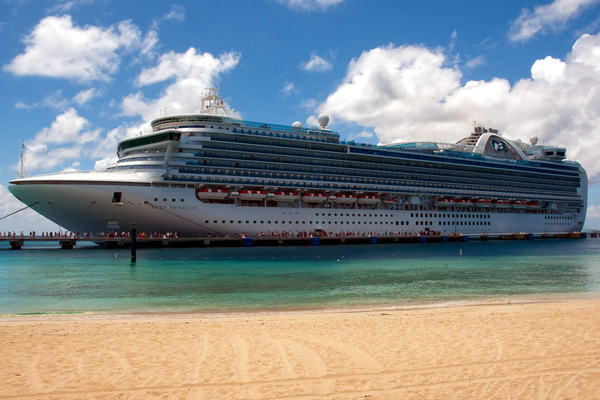 November 2018 - 7 Night Classic California Coast (Los Angeles Roundtrip) Cruise on Ruby Princess
Nice relaxing cruise
I was just on to relax and finish a couple of books. This was 5th straight time on the Ruby. Next cruise is on the Star. But I do like the Ruby. The staff I've encountered (with the exception of the cruise right before dry dock) has been excellent. I think there will be a sixth cruise on the Ruby before too long, although I did hear that Royal Princess is taking it's place in LA.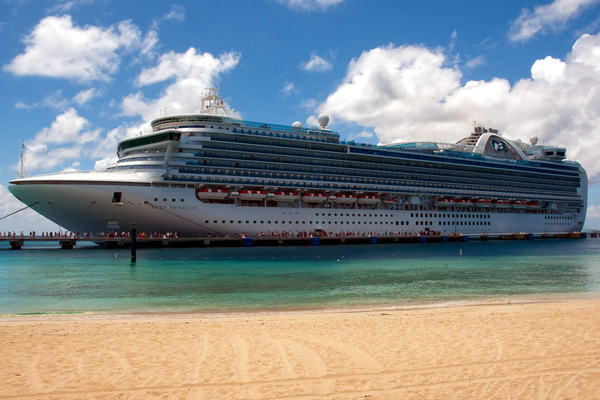 September 2018 - 7 Night Northern California Coast (Seattle Roundtrip) Cruise on Ruby Princess
A fast seven days!
This cruise seemed to go fast! I did shore excursions in Astoria, Monterey, and Victoria. They were great. I've included a brief review under each city. For me the mood of the ship was noticeably down beat versus my previous three cruises on the Ruby. No doubt due to the dry dock that starts later today in Victoria. My room stewardess was outstanding. I sail on Ruby in November. I'm looking forward to seeing the ship refurbished.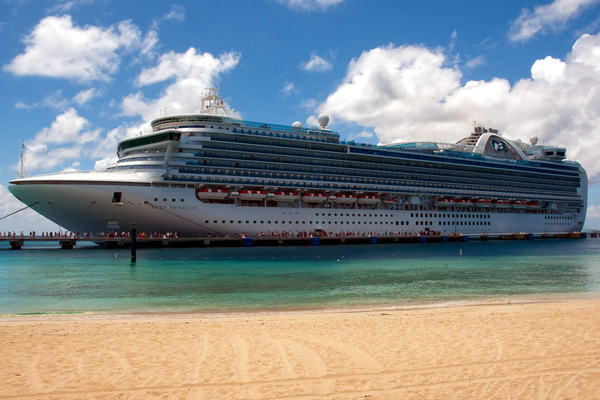 April 2018 - 3 Night Pacific Coastal Northbound (Los Angeles To Vancouver) Cruise on Ruby Princess
Nice relaxing getaway
A very brief three day getaway cruise. Third time on the Ruby and I still think the staff is great despite lots of new faces this time around. Look for Maria who works in Club Fusion and Adagio, a sweetheart from Ukraine.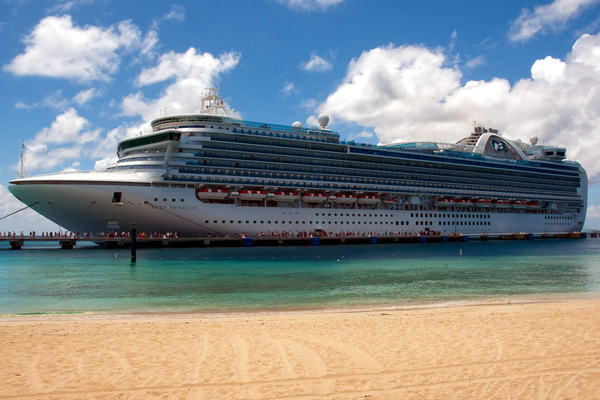 January 2018 - 7 Night Mexican Riviera (Los Angeles Roundtrip) Cruise on Ruby Princess
Great trip, great people!
I met some great people and joined them several times for trivia and other shipboard activities. Also had dinner with them in the MDR on three nights. Met many other great cruisers also. And the staff!!!!! The people on this ship work hard to give a great experience. And they are a friendly group. This was a great cruise.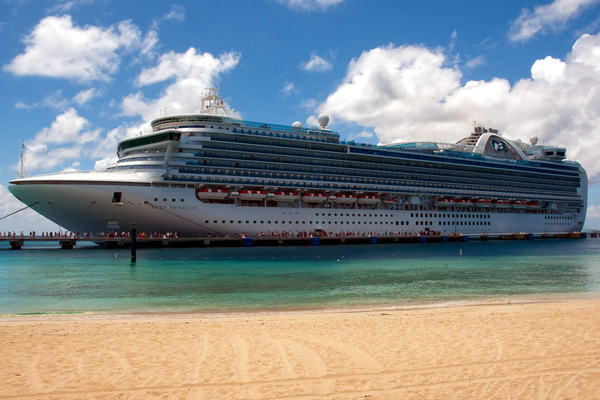 November 2017 - 4 Night West Coast Getaway With Catalina Island (Los Angeles Roundtrip) Cruise on Ruby Princess
Great upbeat staff! Very relaxing trip. I'm looking forward to sailing on Ruby again.
The workers onboard is what sticks in my mind. I think the staff on the Ruby Princess is outstanding. Didn't have one worker that had the "wish I wasn't here" type attitude. Upbeat people who worked hard to make this a great trip.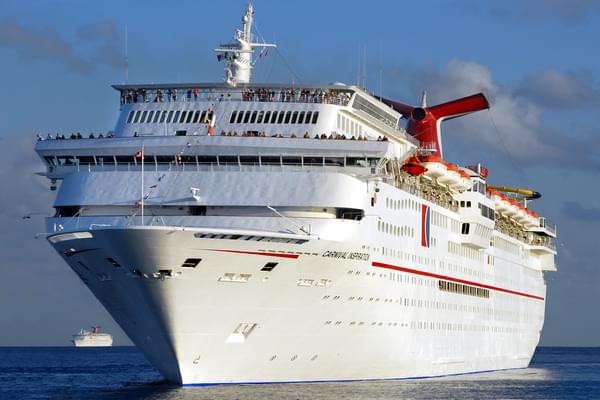 May 2017 - 4 Night Catalina & Baja Mexico (Los Angeles Roundtrip) Cruise on Carnival Inspiration
Nice quick get away cruise.
I wanted to get a way for a few days on a cruise ship and this time head south.  I had been on the Inspiration before and love the ship and the crew.  The staff on this ship is noticeably different, very up beat atmosphere all around.  Good entertainment.  Food isn't so great except for Guy's burger which is exceptional.  Buffet is average.  Didn't try the MDR's.  I went cheap on this cruise and booked an inside cabin which worked fine for me.  Did the ship tour on this cruise which I enjoyed.  My favorite parts were the engine control room and the bridge.  We met the captain who patiently took our questions and did a group photo with us.  Great guy, I met him twice on the ship. 
As far as recommending the cruise:  remember it's just a quick get away cruise so don't expect the crowd you'd find on Princess or even Norwegian.  People are generally younger and a LOT more casual.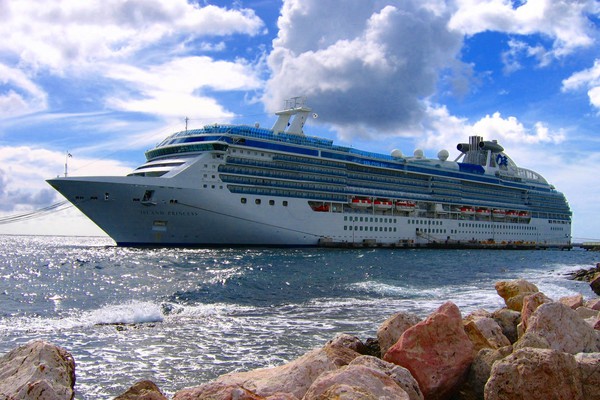 May 2017 - 6 Night Pacific Coastal Northbound (Los Angeles To Vancouver) Cruise on Island Princess
Fellow passengers were wonderful, crew was okay.
The passengers I met is what made this cruise great. The staff wasn't as friendly as other Princess Cruise ships and the layout of the ship isn't to my liking. But over all I did enjoy this cruise. Not sure if I'll ever sail on the Island again but I certainly will continue sailing with Princess cruises.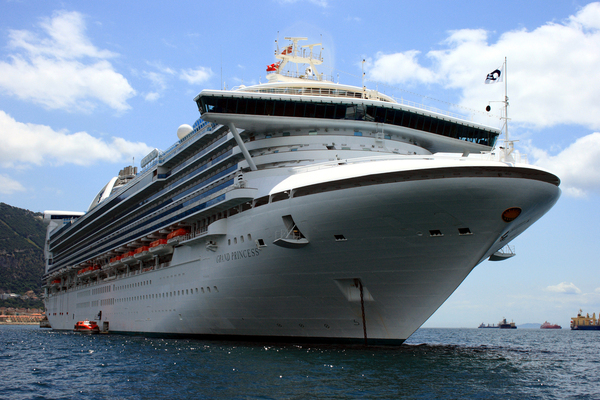 March 2017 - 7 Night California Coastal (San Francisco Roundtrip) Cruise on Grand Princess
Best cruise so far
Met so many wonderful people, both passengers and crew members.  Embarkation and disembarktion were both speedy and efficient.  Even the muster drill wasn't too bad. 
Room attendant Ricardo is outstanding.  Shows I enjoyed the most were "British Invasion" and the illusionist.  The Crown Grill was outstanding.  I agree with many others about Sabitini's, skip it.  Service in both restaurants is outstanding but food in Sabitini's wasn't so good.  
Spent a lot of time in Explorer's Lounge making friends with one of the bar maids there.  (One reason out of many that this was the best cruise so far for me.)  I had a wonderful week aboard and on shore excursions.  I have nothing negative to say about this cruise.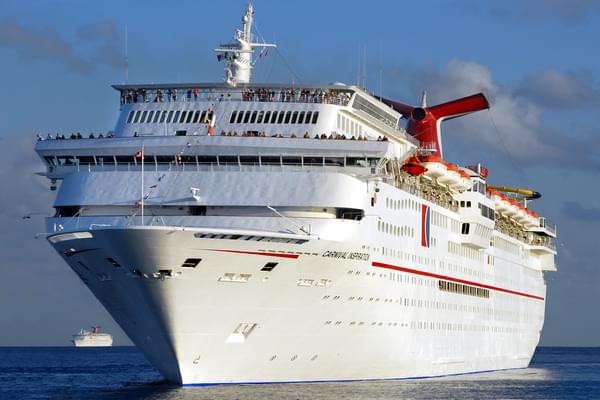 January 2017 - 4 Night Catalina & Baja Mexico (Los Angeles Roundtrip) Cruise on Carnival Inspiration
Wonderful cruise
I thought I had written a review already but the website asked for one when I logged in this time.  I've only done five cruises so far and over all this was my favorite.  The only negative was the long line for the dining room which I didn't feel like standing in.  The buffet and Guy's Burger were just fine with me.  Everything else was great.  Outstanding crew, funny comedy shows, friendly fellow passengers, comfortable/relaxing room, and a fun shore excursion.  This is the only cruise so far where I didn't meet a crew member with a sour attitude.  I have to mention our cruise director, I think her name is Dee.  She was a bundle of energy.  I loved how she lead the Mardi Gras party dancing on the bar counter.   I hope to do another winter get away on either the Inspiration or Imagination out of Long Beach next winter. 
November 2016 - 4 Night West Coast Getaway (Los Angeles Roundtrip) Cruise on Crown Princess
My first Princess cruise
Doing this again as it seems it didn't post when I originally did it.
The only thing I didn't like about my cruise was the cabin. The bathroom was not fully ready when I arrived. Also the faucet didn't work properly and the counter top was worn and in need of replacement. The cabin attendant was a bit cold towards me and seemed like he didn't care for me being there. On one of the days I asked him for something and he said he'd get it but never did. Very bad vibe from him each day. Other than that I did enjoy this cruise and have a cruise booked on Grand Princess this March.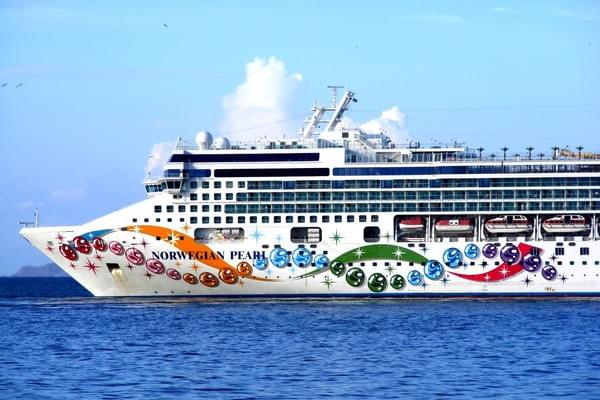 September 2016 - 5 Night Pacific Coastal Southbound (Vancouver To Los Angeles) Cruise on Norwegian Pearl
May 2016 - 5 Night Pacific Coastal Northbound (San Diego To Vancouver) Cruise on Amsterdam
Mixed feelings
Doing this once again since my original doesn't seem to have posted.
My feeling on this ship are mixed. I loved the ship itself. She's a floating art exhibit with a multi-million dollar art collection. Everywhere inside the ship is stylish and I was constantly gawking at the different paintings. The staff was great.

The negatives were bland food, small cabin and restroom, and the atmosphere created by the "mature" passengers. Hearing them complain about various things including younger people on board didn't set well with me. Good grief! They don't own the ship. I hope to try one of their bigger ships someday but because of the atmosphere I experienced on Amsterdam it won't be a priority.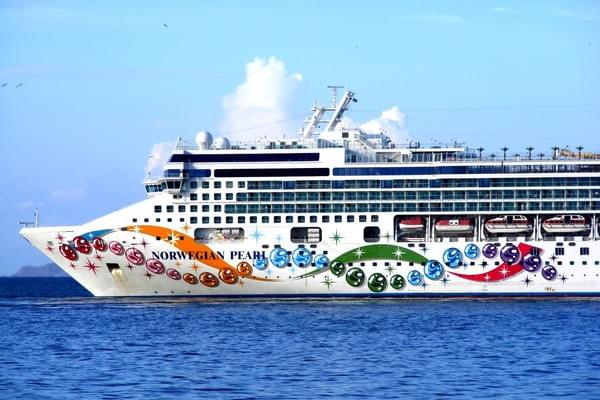 September 2015 - 3 Night Pacific Coastal Southbound (Vancouver To San Francisco) Cruise on Norwegian Pearl
Cruise Tips
I did the Carmel Mission and the Monterey Aquarium Excursion. Worth it! Last time I was at that aquarium was back in the late '80's. It's so much better now.
I love this city. So much to do here. I visit there often. Having said that I did nothing this time except sit at the end of one of the piers with my camera. I read my book, took pics/videos, and just enjoyed the scenery for two hours. Went back onboard to eat then did the same thing up in Skywalkers. I was a very boring traveler and that's exactly what I wanted. I got two books done and took lots of pictures/videos to post online eventually.
I was utterly stupid! I didn't take warm clothes on the whale watching excursion and froze. But I'm glad I went. I thought I'd only see sea otters. We saw two sea otters and A LOT of whales. There were some long stretches between seeing the whales. Just have to be patient. Another excursion worth the price.
Did the coastal cruise that included the Tillamook Cheese Factory and Tillamook Aviation Museum. The coast amazingly was clear and it was gorgeous. The cheese factory visitor center has been remodeled since I last went and it looks great. I went years ago to the Tillamook Air Museum and it was a great museum. But then the owner of about half the planes took his planes elsewhere. It's not the great museum it used to be. But still worth the visit. I think this excursion was well worth the price.
Butterfly garden and Butchart Garden. Well, first the butterfly garden name is a bit misleading. I never got to the butterflies. In fact I didn't get past the first quarter of the exhibits. The place has some really cool insects and I was fascinated. I was observing and reading the info signs and next thing I know my alarm was going off to go back to the tour bus. I want to go again and spend a few hours there. The Butchart Garden has a stellar reputation that is well deserved. Highly recommended.
I live out here. People think I'm nuts but I went by my house to check on things.
I've been here countless times since my company is based here. Lots n lots of cool stuff up here to check out. In my humble opinion if you can only do one thing in Seattle, go to the Boeing Aviation Museum. Give yourself several hours to explore.
Weather caused us to miss this port.
I did the lighthouse hike. It was A LOT easier than I thought it would be. I enjoyed the hike up, the views at the top are great, and our tour leader Cristobol was wonderful. He made sure everyone got to the top, give us lots of good information, and is a very nice friendly person.
I walked around the pier area and took pictures. Then I browsed around the mall across the street from the cruise pier. Then back onto the ship. Next time I'll do a shore excursion.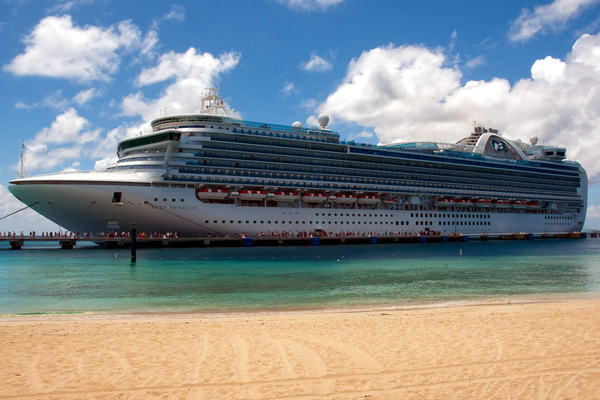 Ruby Princess
I did the Ultimate Ship Tour. ($150/person). I think it's worth doing at least once. Go to guest service desk right away on embarkation day to sign up. We got to go on the bridge which I thought wasn't included. My favorite parts were seeing the machinery in the laundry area and the room with the mooring ropes and anchor chains. Afterwards you will get some free champagne, chocolate covered strawberries, a cooking apron, picture from the tour, and a bath robe.
I like the semi-submersible tours to see the fish. This time I went on the yellow one (Nautilus) instead of the red one. Price is higher and you see the same thing. Next time back to the red one. I walked to the casino to see if I could go in but you have to purchase tickets. The piece of advice I have for Catalina is do excursions on your own and save money. The tender dock is close to everything.
Not interested in anything here.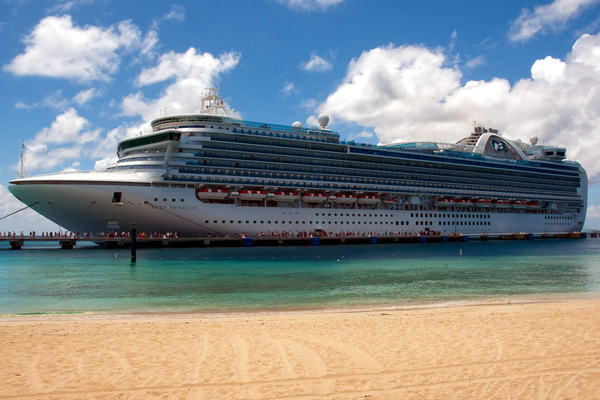 Ruby Princess
A FYI, I bought the unlimited soda package. Milkshakes are no longer included it seems. Earlier this year I was on the Grand and the Island and milkshakes were included. This time it wasn't.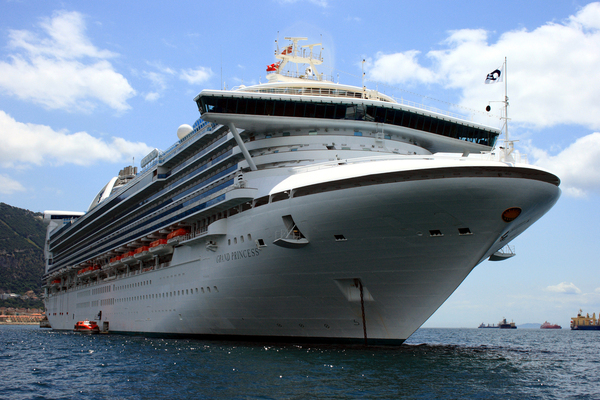 Grand Princess
Watch out for those stairs in rear on deck 7. Go from 7 to 6 back there and you'll be at a dead end. You'll have to go right back up to deck 7 to get anywhere. Made that mistake three times including the last night of the cruise.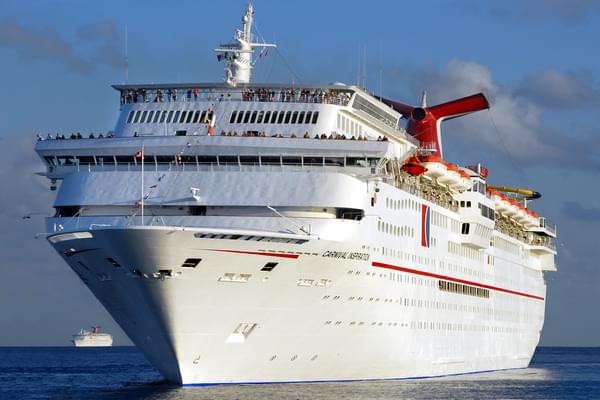 Carnival Inspiration
If you are going to sail on Inspiration for the first time I suggest studying the deck plan carefully before boarding. I had a hard time finding my room (E211) since there is a dead end in the middle of the ship and one needs to go to the sides in order to continue to the rear cabins.