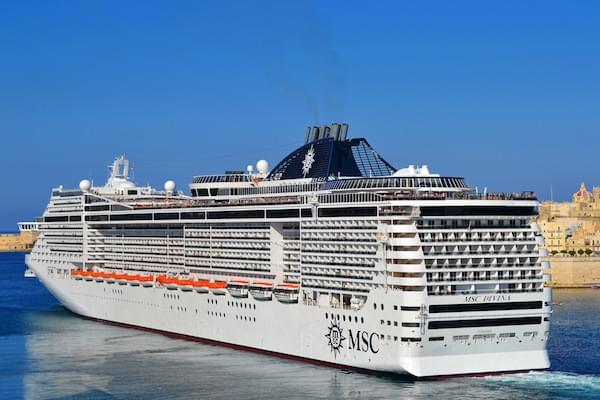 April 2015 - 7 Night Bermuda (Miami Roundtrip) Cruise on MSC Divina
I would take a Dingy over the Divina..
Horrible. Horrible..Horrible. .I was told my balcony stateroom would be on deck 12, midship, starboard side and came with 24 vouchers. After my cabin was assigned on deck 8  I called MSC...I was told there was no notes in the system that made mention of this. We booked the cruise onboard the Divina on a previous cruise by their cruise consultants on Feb 21, they told us the notes would be put in the system, but obviously never were because their "computers were down"  I was never told that the complete itinerary had been changed, giving us less then 2 days in Bermuda, which was the reason I booked this cruise in the first place. And MSC never gave anyone the reason for the change. .Embarkation took over 2 hours in line with hundreds of complaining and disgusted passengers. After my suitcase arrived I found severe damage, I opened it and found 2 large cans of sunscreen with the tops broken off and all my clothes covered and soaked with sunscreen which contains alcohol. Needless to say they were all ruined. After making out a formal complaint, the ship sent someone to look at all these items and I was told they would wash or dry clean the clothes, repair and clean the suitcase. After 2 different cleanings and nothing but a bathing suit to wear for 3 days, I was left with ruined and bleached out clothes and a damaged suitcase. Oh well, and "sorry about that" is what I was told.. I asked if someone could assist me with the broken suitcase (broken wheels) on disembarkation and was denied the help. I was never even offered a free meal in a specialty restaurant or a free drink. Some nights you had a difficult time finding enjoyable entertainment..Minimum announcements to tell you what was available on board and no announcements on disembarkation day to explain which color was disembarking at which times. My last and final cruise with MSC. Now to file my damages which I was told not to hold my breath for a complete reimbursement by crew members. Don't waste your time with this cruise line, they can never measure up to a Norwegian, Royal Caribbean or Carnival. And I have been on almost 50 cruises...