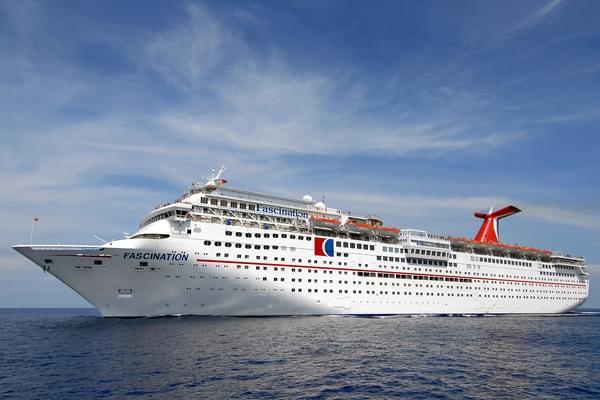 August 2015 - 5 Night Bahamas (Jacksonville Roundtrip) Cruise on Carnival Fascination
No Moon Cay for my birthday!!!
This review is about Carnival and how they changed my destination whenever they felt like it and gave no reparations for it. I sailed on a 5 day cruise and paid over $1000. I booked Half Moon Cay and Nassau. I did not want to go to Freeport. There were cruises online I could have went through for Freeport and Nassau for half that price. They kept us out at sea for 2 and half days! Everyone I met was not happy about this. They also cut short our time in Freeport to half a day. So I paid 3 times what I could have paid for 1 1/2 day in port. huh???!!! They told me that they can do whatever they want with my cruise while I'm there even though I AM PAYING FOR IT! And if take away something I paid extra for and did not get then at least provide some type of compensation. Yeah the people were nice and the excursions I paid for were great. But outside of that, the ship was really old. Looked like a late 80's movie, their comedians were super vulgar so be ready for that and they are understaffed when it comes to food. You have to stand in these massive lines that take forever at any of the buffets which are what's mostly open until 7pm for dinner. My pillow had some kind of brown stuff on it, don't know what. I am just not happy with Carnival at all. It was my first cruise for my birthday and I could have just went to a resort like I did for my 30th, Punta Cana. People kept asking am I taking another cruise....if I do NOT WITH CARNIVAL!