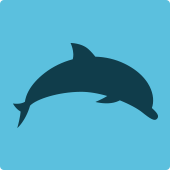 Past Cruises
October 2018 - 8 Night Japan Fall Folliage (Tokyo Roundtrip) Cruise on Diamond Princess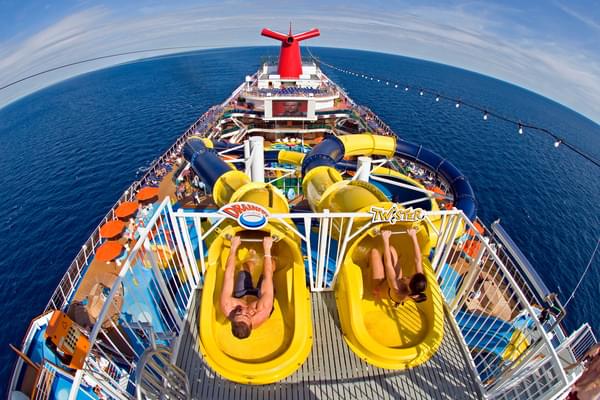 November 2017 - 7 Night Western Caribbean (New Orleans Roundtrip) Cruise on Carnival Dream
September 2017 - 14 Night Bourgundian Explorer (Amsterdam To Barcelona) Cruise on Prinsendam
November 2016 - 10 Night Southern Caribbean Seafarer (Ft. Lauderdale Roundtrip) Cruise on Koningsdam
November 2016 - 4 Night Bahamas (Ft. Lauderdale Roundtrip) Cruise on Koningsdam
July 2015 - 7 Night Alaska Glacier Discovery (Vancouver Roundtrip) Cruise on Volendam
June 2015 - 16 Night North Cape (London Roundtrip) Cruise on Ocean Princess
October 2014 - 18 Night Black Sea & Mediterranean (Athens Roundtrip) Cruise on Ocean Princess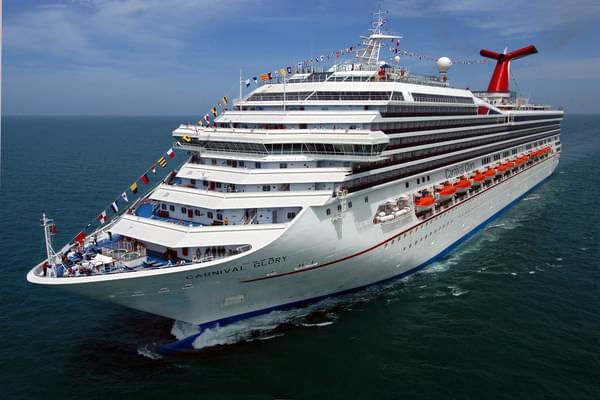 May 2014 - 7 Night Eastern Caribbean (Miami Roundtrip) Cruise on Carnival Glory
First Carnival Cruise
The cruise exceeded my expectations. I had slight concerned attitude about Carnival based on recent events in the media.  I was completely wrong.  I would defiantely travel on Carnival again.  Food was excellent as was the staff.
The handled the shore excursions very well also.  Disembarkation was a bit chaotic but that is not Carnival's fault - guests just would not listen and do what they were told.
April 2014 - 17 Night North Pacific Crossing (Yokohama To Vancouver) Cruise on Volendam
Pacific Crossing
Very organized right from the beginning.  Transfer from the airport to the ship was done perfectly.  Our room (Neptune Suite) was very nice.  The advantage of the Concierge and Neptune Lounge made the suite perfect.
Four ports in Japan were all interesting and different.
First time to Alaska - Due to weather we could not get into Kodiak so we went to Juneau instead.  They were not fully prepared for a cruise ship as the first one scheduled was not for another week. In 48 hours however from the time we knew we could not get into Kodiak - shore excursions and stores were ready to receive us.  Alaska is a must do cruise.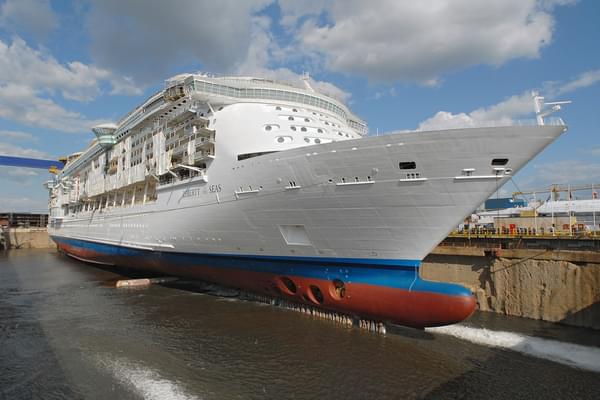 November 2013 - 5 Night Western Caribbean (Ft. Lauderdale roundtrip) Cruise on Liberty of the Seas
Nice destinations
I enjoyed seeing both Belize and Cozumel.  Ship itself was quite nice.  Shore excursions were the most unorganized that I have ever seen.  The staff did not seem to know how to organize anything.
Meals were very good.  Our waiters were the best I think we had ever had up to this point.  Our room steward was also very good.
If I did a Royal Caribbean cruise again, I do not know if I would do their shore excursions based on the unorganization on this one.
October 2013 - 14 Night Canada & Colonial America (Quebec to Ft. Lauderdale) Cruise on Emerald Princess
Beautiful weather for this late in the season cruise.
All ports were amazing.  Realized how beautiful Canada is.  We ended up in Boston on the day of the Red Sox parade.  Very busy city that day.  Only negative for this entire cruise was the organization of the tour company in Virginia.  I was very disappointed here.  Otherwise curise was really interesting, historical (both in Canada and the US) and scenic.
I would do a Canada/New England cruise again.
July 2013 - 14-day Kiel Canal And Baltic Treasures Cruise on ms Prinsendam
January 2012 - 17-day South America And Antarctica Explorer Cruise on ms Veendam
Antarctica Amazing!!
We had a Lanai room on this ship.  For this itinerary it was fabulous.
We boarded the ship in Valpariso.  Cruise was full of scenery.  Chilean fjords were beautiful.   It did get colder as we went down the coast.  When I first saw Antarctica it was breathtaking, penguins were amazing - just swimming beside the ship.We saw whales and sea lions as well. 
Amazingly we were able to get into Falkland Islands - best weather they had had in awhile.  We saw rockhopper penguins and they came so close to us (they were wild so we had to move slowly and not cross a rope that was down)
We were able to see Elephant seals and sealions on the Valdez peninsula in Argentina.  We also had a great day in Uruguay.
We did the post-cruise with Holland America and saw Iguazu falls and Buenos Aires - I highly recommend this option.
September 2010 - 14 Night Ancient Splendors (Rome to Athens) Cruise on Prinsendam
Great Ship and Great Itinerary.
Had a fabulous time on the cruise. Food was great.  Staff was phenomanal and he itinerary was very interesting. Loved it.
It was great that we were able to see Egypt and Israel.  We also Cyprus (which was really nice)
Cruise Tips
Keep in mind that there are no taxis here. If you want to see the island you need to book a shore excursion.
did not get there did Juneau instead
due to tour company - area itself looked great
never got there due to weather
didnt stay here. got off ship and headed home
Prinsendam
Older ship - classic cruise style. I love this ship although it is older it has unique features.