July 2015 - 3 Night Bahamas (Miami Roundtrip) Cruise on Majesty of the Seas
My amazing experience on the Majesty of the Seas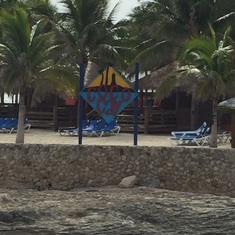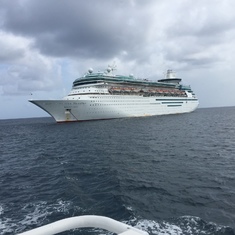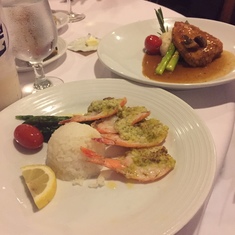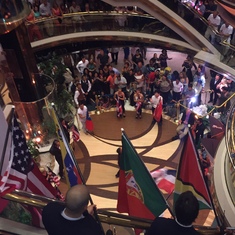 I just returned from the 3 night cruise with Royal Caribbean and I must say it exceeded my expectations above and beyond. This was our first cruise so we came in not knowing what to expect. I read all the reviews but you can never be too sure.
Day 1: Checking onto the boat was a breeze. We flew in so we got there really early (around 11am) which left us with plenty of time to tour the cruise when barely anyone was on it. It is so big, we didn't even know where to start.
Day 2: Cococay is a private island owned by the cruise line and it was cute. It's not a big island (only about a mile long) but they had so many activities for us to do. We chose to do the jet ski tour excursion which I HIGHLY recommend. We bought it the day before on the ship and it was about two hours long. We spent the whole day on the beach and lunch was provided!
Day 3: I fell in LOVE with Nassau!! Its such a cute place. When you get off the ship there are many locals offering you rides, excursions, etc. If you're not interested then you can kindly deny but we took one of the taxis to Atlantis for only $4. We spent the whole day at the beach, shopping, etc. until we headed back to the ship for lunch. Just make sure you are back on time before the ship leaves (usually around 4pm)
Life on the ship: There were a variety of age groups there. We went as a couple but there were a lot of singles, families, honeymooners, young kids, pregnant ladies, etc. You name it! Even though we hung out with the younger crowd it was nice to have diversity as if we were one big family. There is also a club on the ship which attracted a younger crowd. But older folks looking to loosen up their dancing shoes were checking it out as well!
The last day was bittersweet. I didn't want to leave the ship at all. The dining experience was amazing (thank you Efren), if I can say ONE thing that I loved about this whole experience then it was definitely the customer service. The whole crew staff was amazing and they go above and beyond to make sure you had an excellent service. The food varied every day, we were never stuck eating the same thing, AND our room was cleaned twice a day (Thanks to Milton)! I know they take money out for gratuities in the end (like a resort fee, which I didn't mind because the service was up to par) but I still ended up tipping some cruise workers I bonded with.
Overall, I can't wait until my next cruise. We're definitely staying with Royal Caribbean but I would like to try their other ships as well!