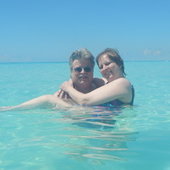 Deniseg
Pennsylvania
Joined 05/2013
I just started cruising in 2008 and have taken one every year since then except 2009. It is usually a big family and some friends group. Our 1st one in 2008 was 24 family and it was AWESOME!!! I have never been on a cruise I did not like :)
Upcoming Cruises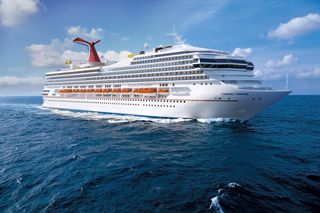 Past Cruises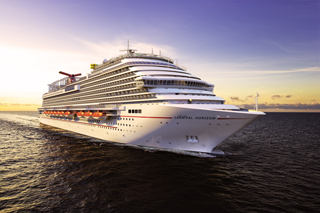 June 2018 - 8 Night Eastern Caribbean (New York Roundtrip) Cruise on Carnival Horizon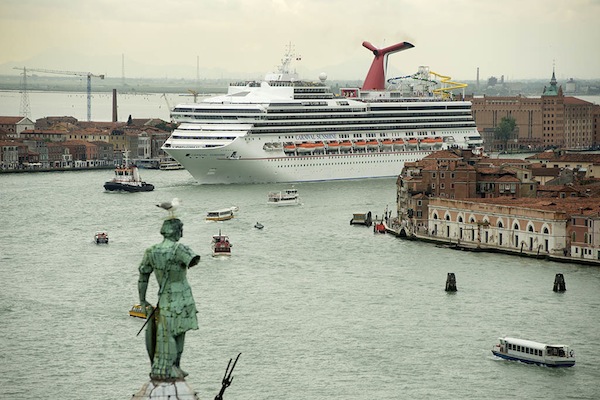 June 2017 - 8 Night Eastern Caribbean (New York Roundtrip) Cruise on Carnival Sunshine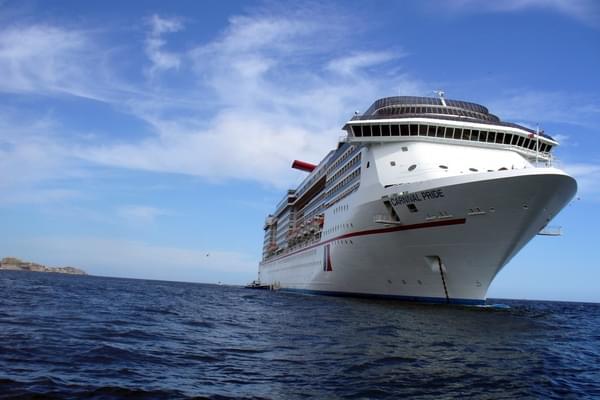 March 2016 - 14 Night Southern Caribbean Carnival Journeys (Baltimore Roundttip) Cruise on Carnival Pride
AWESOME ITINERARY
We chose this cruise because it went to 8 islands, 5 of which we had never been to before. We loved it. We loved the ship, the crew, the food, everything. I was worried about the American Table because of all the negative reviews. Turns out that it wasn't bad at all really. Each night I found something that I liked. I was, however, not thrilled about the no tablecloth thing going on. I don't like my silverware laying on a bare table plus the glasses sweat and water gets all over the table. Another nicety that is gone is the putting the napkin on your lap. None of these things ruined my vacation by a long shot it's just that one by one, they are missing. We still had a wonderful time by far.
Because this was a "Journeys" cruise, meaning 9 days or longer, it had a few added features. It had live Caribbean music on lido, the Captain's ball white glove affair complete with cocktails and hors d'oeuvres. They were delish. It also had the spectacular midnight buffet. It was all that I remembered it to be from 2008. The last time I saw it. They also had 3 formal nights and 2 were lobster, much to our surprise.
This ship had a Guy's Burger joint. Two words.....Pig Patty!!! Oh lord, I knew I should have gotten my blood work done before this vacation. It is a patty of BACON on a burger. Blue Iguana Cantina, another good stop. They are open for breakfast and lunch that I know of. You can built your own burrito.
We went to David's Steakhouse for dinner the 1st night because you get a free bottle of wine then. Dinner measured up to my expectations. I had lobster and escargots. 
There were plenty of comedians. We went to a couple shows and loved them. We also took in a show at the Dive In movies. It was March so they offer you blankets with Dive In Movies embroidered on them. I found out too late that you can buy them. I will do that on our cruise next year.
We got an obstructed view balcony which I will never do again. We usually get a regular or premium balcony. This time I wanted to be next to my family and that's what they got. I learned the hard way that there are not any upgrades to these. The balcony is narrower than others so it was crowded. Again, it did not ruin my cruise but never again. 
All in all this was a great ship. I would definitely sail Pride again.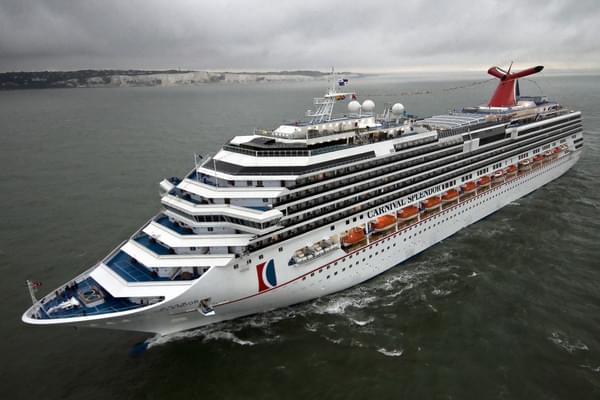 June 2015 - 8 Night Eastern Caribbean (New York Roundtrip) Cruise on Carnival Splendor
Fun
This was our 2nd time in this room. That's how much we loved it. 
Splendor can be a little tricky to find the dinning room as the galley splits the halls.
Service was great, crew was great, entertainment was great. 
I'm not too crazy about this Serenity as it has no pool or hot tub.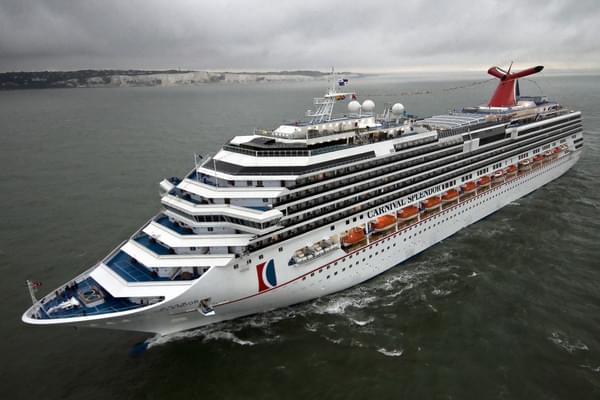 June 2014 - 8 Night Exotic Eastern Caribbean (New York Roundtrip) Cruise on Carnival Splendor
Great time.
What a great itinerary. Two of my favorites. Grand Turk and Half Moon Cay, the private island. You couldn't ask for a more beautiful destination. I just wish they stayed here over night. My sister is the group leader so she rented a villa on HMC for all of us to enjoy. If you have the money, I would do it. You get fruit, snacks and drinks. It is 2 levels with a hot tub and private bathroom, AC, ceiling fan, kitchen, scuba gear, beach chairs, etc. 
Our villa.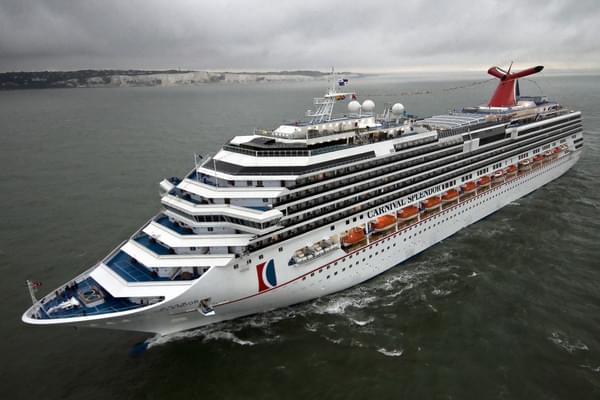 June 2013 - 8 Night Eastern Caribbean (New York roundtrip) Cruise on Carnival Splendor
Splendid Splendor
This was our 1st time on Splendor. I love the ship except for the fact that it could be tricky getting to the main dinning room. The galley splits up the hallway so you have to go up a level then down or down a level then up. Also, I was not crazy about the serenity deck. On Miracle, Serenity has its own pool, hot tub and bar. This one did not. 
It certainly did not ruin my trip because there is so much going on most times. The crew was just wonderful as usual. I am amazed at how the stewards and dining crew can remember your names. They always have a smile on their faces. 
We did the steakhouse on the 1st night. You get a free bottle of wine then. Dinner was delish. It only cost $35.00 per person. and is very well worth it.
The one day it was very foggy and the fog horn was going often. That's OK with me because I love that sound. 
Also, my sister talked me into getting a day pass for the spa. It cost $40.00 and you have 24 hours to use it as much as you want. It was REALLY nice. 
It was my aunts birthday a few days before we left so I had their room decorated as a surprise. They did a really good job. I also had a birthday cake delivered to dinner that night.
We had choppy waters one day so they hung "barf bags" all over the ship. I giggled when I first saw that.
June 2012 - 8 Night Exotic Eastern Caribbean (New York roundtrip) Cruise on Carnival Miracle
Great trip
This was our 3rd time on Miracle, that's how much we love it. Let me start with Micky. He was a drink boy on lido. I asked him where I could get a monkey head drink and he said at the other end of the ship. He asked if I wanted him to get me one and I said no that I would get it later. Next thing you know I am on lido and here comes Micky to tell me that he has my  monkey head and he asked what I wanted in it. OMG!!! That was ABOVE and BEYOND what he had to do. Especially when I said I would get it. I decided right there that I loved this boy. LOL The rest of the crew were wonderful but he was a stand out.
We did Nick and Nora's Steakhouse on day 1 so we could get the free bottle of wine. We were not disappointed. If you have the extra $35 per person, it is well worth it.
I did tea time each time. I love tea time with all the snacks and tea. I always get there early as to get a window seat. It's all about ambiance. LOL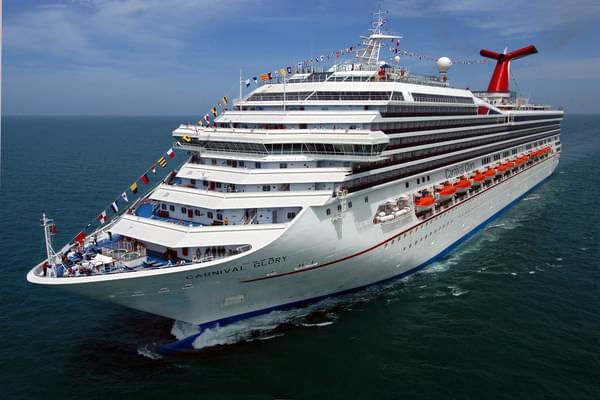 June 2011 - 5 Night Canada/New England (New York roundtrip) Cruise on Carnival Glory
Oh Canada
I was not really feeling this cruise as it approached because we were supposed to go to Mexico but that fell through. The night before we left I thought to myself that I was in it for the food.
Let me tell you, I am glad my family talked me into going with them. Canada is so beautiful and clean. People are so nice that they stop you on the street to talk to you. One guy stopped me to tell me about a building across the street. He said that way back when the owner wanted to build it, city council was giving him a hard time. Finally when he did build it, he put faces on it, some animal and some that represent city council members. Refer to picture below.

The weather was beautiful. At the one shop we went a lady told us it had rained for days before we came. We had 2 days on land and they were both nice.
The ship was clean, the crew was awesome and so was he food.
I am really glad I went. 
June 2010 - 8 Night Exotic Eastern Caribbean (New York roundtrip) Cruise on Carnival Miracle
Wonderful
This was a really great itinerary. We went to Half Moon Cay, Carnival's private island. The sand was so incredibly soft and the water was crystal clear. The crew comes off the ship to prepare an island BBQ. It was out of this world. Everything about this island was as close to perfection as it could get. Grand Turk is beautiful and we did the stingray swim. It was very nice and you get to buy pictures afterward. 
Nassau we just walked around town. There is so much to see. However, it was so incredibly hot. All I had to do was breathe and the sweat ran off me. I still had fun though. 
The crew was exceptional and the ship was great. 
June 2008 - 8 Night Exotic Eastern Caribbean (New York roundtrip) Cruise on Carnival Miracle
AWESOME!!!
This was my 1st cruise ever. From the moment I walked on the ship I was in awe. The food was great, the crew was great, everything was great. 
I did the dolphin swim. It was the ONE thing I had to do and I was not disappointed. I also went para sailing and loved it. We did the champagne catamaran to St. John and enjoyed it. 
Over all, I have no complaints. 
Cruise Tips