November 2015 - 7 Night Western Mediterranean (Barcelona Roundtrip) Cruise on Norwegian Epic
Comprehensive Review Because EPIC is FIVE STAR and Staff is AWESOME!!!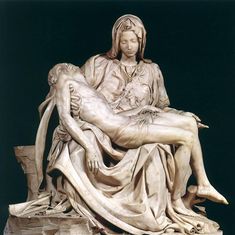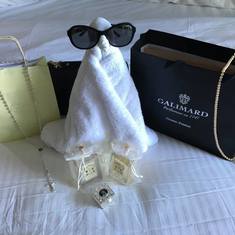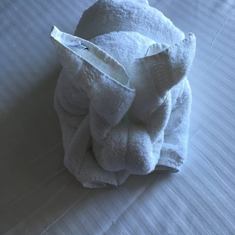 Even before I picked this cruise I was confused by conflicting ratings on same ship. AFTER being on this ship - there is NO WAY a customer really could have taken it and one starred it, or claimed "staff was rude" so here is a REAL review and I stayed in cabin 13210 and my REAL NAME is here! Now I never tried being drunk or rude to any hard working staff--so it is very possible they can be rude. I never approached staff as if they were my servant and owed me total happiness.
I traveled the on the Norwegian Epic for Thanksgiving 2015 which was touring the Mediterranean Barcelona to Barcelona. I picked the Norwegian Epic because after hours of reading reviews I saw Norwegian and Celebrity to be the best overall rated ships as well as with less kids during that time of year, and I picked a time it would not be so hot there. I was correct to do both. I am a bestselling author and have traveled the world-so I am doing a serious great review that ship [the Norwegian Epic] deserves.
I was timid at first because I could not understand why the same ship and sail dates just returning-would have a huge disparity of reviews, ranging from one star to five star? How is that possible to be on the same ship and port of call and one traveler be thrilled and another miserable-or just "not happy?" or even just three star it. Well, after being on this ship I discovered one huge reason is happy people do not tend to find the time to do a review but unhappy people sure do make the time.
After reading a multiple of reviews most unhappiness was related to their actual room choice. Such as they may not have understood "partial view" meant view of a lifeboat. Buffet food seemed to come in second and I noticed those leaving multi star reviews were not using the buffet everyday--and most reviews I was reading was the early days of this new ship where even the staff was trying to adapt.
So I picked a port intensive cruise JUST in case I was not happy with the ship. But the most important thing I did was book a room that in and of itself had great reviews. Example, not near the children's center or not right under a bar. You really can check out reviews for the actual rooms these days. I picked cabin 13210 Norwegian Epic that was toward the back of the ship, had great reviews each time from former occupants and was just under the wonderful spa. I also made sure to just buy the $120 Spa pass which allowed me access during normal hours. So I would just leave the spa in my robe and go down one elevator flight to my room. I never had to change there.
So the Mandara Spa pass was another great decision because their spa is very clean and lovely. They have waterfalls so powerful they alone can massage your neck and I assume the power comes from the sheer power of the Epic engine system. ***They only issue 120 passes so order yours on line BEFORE YOU GO. I hit the spa every day and they provided hair caps as not to ruin the "hair."
And no, I did not book a cruise with the primary goal of pigging out at some buffet. I just lost a lover to cancer and wanted to get OUT of the house and not suffer my first holiday alone. This trip SURE did that and I learned so much! Now with the room issue, buffet sentiments and Spa pass out of the way-let me tell you about this trip and this boat.
CABIN 13210 ROOM REVIEW
My bed was SO comfortable it was unreal. Former reviews had me thinking I better take a blow up pool float as to avoid some hard bed. NONE of that was true. At least now. And there was ZERO scent coming from bathroom - so I found none of that to be true but brought essential oils just in case. Essential oils will float to surface and block any undesirable scents. Save that trick for Carnival.
I picked Norwegian Epic Cabin 13210 because it had a bath tub. I am not a shower person and it was amazing that few knew which cabins had a bath tub-including my travel agent. I had a mini suite and I was able to get 30% off the double occupancy as a single. So, no singles are not quarantined to the lower cabins unless they want to be. And EVERY single I ran into liked their rooms below! And these were lawyers, doctors and so on.
My Cabin was impeccably clean and my steward just so wonderful. His name was "Roady" and he created penguins, bunnies and so on-with towels to surprise me each day. I tipped him 50 Euros on day one because I recognized THAT would be my closest most important ally and relationship on the ship. And I was correct. The first day is wild so ask your fridge but UN-stocked the next day of your cruise. Meaning items you do not want to be charged for taking up space in your fridge. I think room service does that-any department answers their phone right away. And they know your name.
I had ordered several cases of bottled water to be delivered before I even boarded the ship-four in fact, ($70) I could have gotten by with just two. But water is the second most important thing to your health. Thank heavens I do not drink alcohol because the beverage package can upset some. This served me well. I think with the beverage package people think they can drink until they drop.
I also ordered an orchid flower arrangement that lasted the entire trip and was lovely to gaze upon. They last so long I gave them to my steward as I left-as well as the extra bottled water. The water, Spa pass, and flowers were nothing compared to the overall price of my trip.
The other thing I heard a lot about is the bathrooms are so thin you can hear your partners every move, Well, you can run sink or bath water for "white noise." Otherwise I found it very well laid out and no, I would not be sharing a room with someone I was not in love with-so maybe the great surprise comes when two people go who are NOT into "seeing" each other. I saw enough curtains to deal with that issue-so this may have been an old issue.
So the room was nice in every way and I cannot find any fault with the ship in general. There was so much to do, I could not possibly do everything. The balcony was lovely and I spent a lot of time out there.
DINING
I only did the Garden Cafe for breakfast and that is to the front of the ship-and they offer a very nice array of poached eggs, eggs Benedict, museili, croissants, honey and my favorite-a corned beef hash that was "diced" with rosemary and not smooshy. So breakfast is a large array at that garden cafe, From the Garden cafe you can see the ocean-or, in this case, the Mediterranean Sea. You do have to work your way around to get all the goods, it is a huge Cafe.
Tenanyuaki was my favorite and the healthiest meal I had on the entire trip. That $20 meal would cost $40++ per person on land. And I met some great people. Even in the "Spa" I met some great people. I also ate at Cagney's and "Taste" and they were wonderful. For a basic great hamburger I went to O'Sheehans pub. I also ordered a beautiful prime rib from the pub the night before we disembarked and it was no charge. There is a cool bowling alley right along side of O'Sheehans pub.
INTERNET PACKAGE
I picked 250 minutes but next time I will just pick the dining package if I get to pick a free feature. This is because I really wanted unlimited and that was $29 a day-BUT for my work--it is a must. Reception was not that bad and my cell phone allowed free texting and WIFI so I was more than covered there.
BOARDING AND DE BOARDING
Was no big deal and the staff made it fun each time. I think it depends on how full the ship is and I am guessing my ship was half full.
CASINO
This is where I had the most fun and could secure the least information on the Internet before I went on the Norwegian Epic. The slots are a LOT of fun and I actually left ahead by $242 even using the penny machines. There are many, many different type of slot machines. Black Jack I left ahead $602 because I know HOW to play Black Jack.
The Norwegian Epic Casino is large and NO it is not full of smokers. The Epic limits smokers to a certain room-so just do not try to be in that room. I made some good friends in the Casino because we seemed to be creaming the dealer.
SANITATION
Automatic hand sanitizers were everywhere and I never saw one person sick on the ship except myself and saw the ships Doctor. Yes, the ship has a Doctor and they run about $149 USD plus any meds they may have that you need. I had forgot medication at home so they were able to provide it.
OVERALL
Norwegian Epic is a beautiful ship and I will aim to only cruise Norwegian from now on. Pricing and check out was MORE than fair. I did not have a lot of fees except fees I knew about like $10 every time I wanted cookies and milk brought to my room at midnight-which seemed to be every night. We did go through a few stormy nights at first and the cookies and milk did the trick. So they do not charge for the food - just the delivery of it. And they are FAST! One night I had pizza delivered.
The Norwegian Epic has many departments and each and every department was working at optimal performance. Never once was anyone mean or failing to TRY to accommodate me. They bent over backwards to make people happy and I recognize they probably miss their own families also, so that your family can make great memories.