December 2016 - 7 Night Bahamas (Cape Liberty Roundtrip) Cruise on Anthem of the Seas
We loved it the first time and came back for more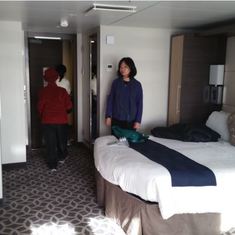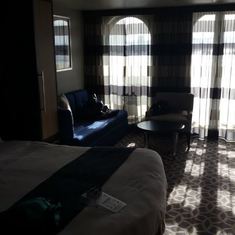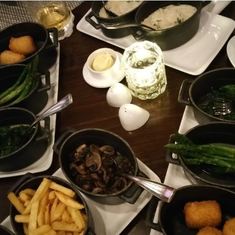 We were on the Anthem of the Seas in 3/2016 and we loved it so much that we returned on 12/2016. My previous review sums up our experiences on this cruise but there are some new highlights.
Stayed in Junior Family Mini Suite – The room is larger and has two bathrooms (one full and the other half without shower). Overall, the room was great. We also had a wonderful room attendant, Carole Riley. She was very attentive to our needs.
Costal Kitchen – Staying in the Junior Family Suite allowed us access to the restaurant but only for dinner. It is located on deck 14th, right outside of the Windjammer café. The night we visited, they were serving lobster and it was delicious! It was one of the better meals I had on the ship.
Windjammer – Typical buffet style food. On certain days (you have to find it), the food options were great. I love when they make fresh donuts. On my 03/2016, they had them on Day 1 and on my 12/2016 cruise, they had it on the last night. It is a must try.
Wonderland - The food was unexpectedly good. We were a party of six and they served almost everything on the menu for us to try. It was fun on the first try but nothing served that wants me to come back again. For example, Oasis and Allure of the Seas both have the best Lasagna served by Giovanni's Table. Every time I cruise on either ship, I must eat at Giovanni's Table.
Chops Grill – The food option seems limited to the filet and strip. Both come in different sizes. But on Norwegian, there were more options of cuts. I was spoiled by this and can't find anything positive about the menu. The food and service are good but it is not something I must have.
Self-served Ice Cream - I love this feature and it is near the outdoor pool bar. A must try option at least once, if you like soft ice cream.
Parking - We drove to the port and the parking structure is next to the terminal. Drop off the bags and passengers at the terminal first, then go park the car. The cost for 7 days is $140.00 and you pay upon your return. On the return, we got off the ship around 8am and the lot was already a quarter empty, there was no hassle to get to the car. Have the family wait on level 1 and drive down to pick them and the bags up. Left the lot in 10 minutes.
Overall, we had a great time on the cruise and would definitely sail again with Royal Caribbean.