October 2014 - Ruby Princess to Canada, New England, New York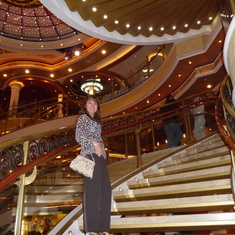 We enjoyed very much from the minute we stepped in our cabin, and walked out in the balcony to see the statue of Liberty right in front of our suite! It was a fabulous cruise, the ports we visited very nice and the fall scenery was exactly what we were looking forward to see, We specially enjoyed the foliage in Maine and Charlottetown.
The service in the ship met our expectations, our suite was always kept nice and clean.
We truly enjoyed every minute.