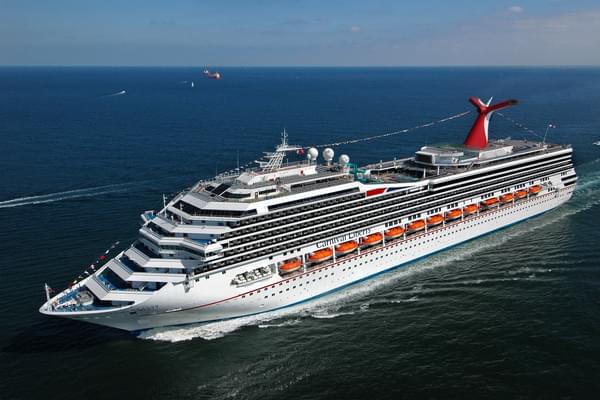 July 2016 - 4 Night Western Caribbean (Galveston Roundtrip) Cruise on Carnival Liberty
Ship in bad shape
We reserved 2 cabins across the hall from each other on the 7th level since we were traveling with our 3 kids.  We were extremely disappointed as the ship took off and we discovered constant shaking and vibrating in our cabins.  It was nauseating to even be in there- we had to spend the whole 1st day fretting, feeling disappointed, and complaining to Carnival about this.  We kept getting passed off, but they finally gave us 1 new room on the other side of the ship.  They said it was a temporary arrangement and that we would have to move back after the Cozumel stop.  Later they decided we could stay- weird?  That seemed fishy and added to our stress and level of annoyance.  
My husband and son had to sleep in 1 of the shakey rooms and my daughters and I were in the new room.  This was not the arrangement that we had planned and packed for so it was a huge pain, but we were not comfortable with children being that far from us.  Also we all went to bed the first night feeling extremely nauseous from the shaking.  My husband endured headaches from the rattling throughout the trip.  
We tried our best to make the most of it, but to have to deal with that during a vacation that you work and save all year for really stinks.  We both have somewhat stressful jobs and 3 busy and active kids, so we thrive off our relaxation and vacation time.  I am very disappointed that Carnival passes that part of the ship off as acceptable.  We have cruised several times previously and so we know what is an acceptable amount of rattling and vibrating for a cruise cabin- especially the 7th deck.  We did find out that the ship is up for refurbishing after the summer season.  It is disappointing that Carnival knows there is an issue, but tries to ignore this for the summer rush.  Also the room they let us vacate had paper wrappers and assorted trash stuffed in between the ceiling and wall as shims to prevent the rattling.  This is not the level of quality we would expect from Carnival and we are definitely going to pursue other options for future cruising and vacations.