October 2015 - 14 Night Southern Caribbean Carnival Journeys (Miami Roundtrip) Cruise on Carnival Glory
Two Weeks of Glory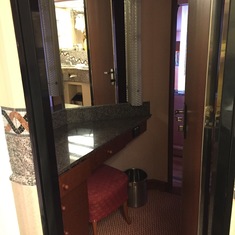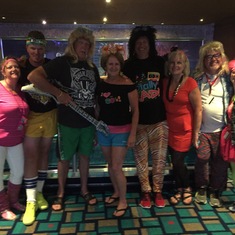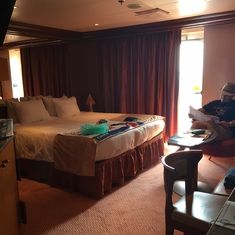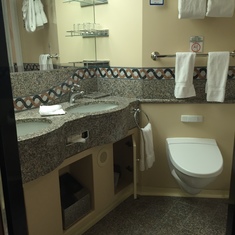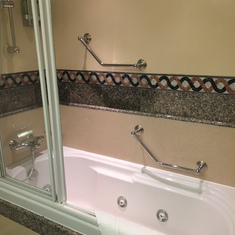 We arrived at the Miami cruise terminal fairly early, but because we had a suite, we had a special waiting area.  Check in was a breeze and we were on the ship by 11:30am.  We went to see if our room was ready, but it was not.  (was not told it would be, but checked just incase)  We went straight to Guy's Burgers for lunch. 
Our suite was very nice with a Jacuzzi tub and dressing room. Cabin Steward took very good care of us.
Food was good as always.  American Table menu was new to us, but we always managed to find something we liked.  We had "Anytime Dining" and that is why we could not give a five star rating.  Service was a problem.  We had to wait over an hour several nights to get a table.  Clearly there was a big problem that didn't seem to get much better.  We were told to wait until after 7:30pm and it wouldn't be so crowded.  People were lining up as early as 5:00pm and the dining room didn't open until 5:45pm. 
Entertainment was good.  We didn't go to many shows.  The last night Carnival put on one of the best shows we had ever seen.  70's and 80's Rock performance.  Cast did an outstanding job!!!
The Glory was always clean.  She seems to be in pretty good shape.  Gym was very nice.  We went to the Serenity Deck a few times.  Always found a lounge chair to relax and read. 
We went to the White Heat bar several nights to dance, but they were never playing music we wanted to dance to.  DJ apologized and said he had to play what was announced in the program.  No one was on the dance floor. 
We participated in the 80's dress up day.  That was a lot of fun.  Had several people ask how we knew about dressing up, guess they didn't check into what all a "Journey Cruise" was all about.
Disembarkment  for us went smooth.  We did hear that there was a problem later in the morning with getting off ship, but we had already left before that happened.