August 2016 - 7 Night Southern Caribbean (San Juan Roundtrip) Cruise on Adventure of the Seas
They put the Wow in WOW!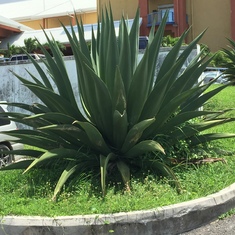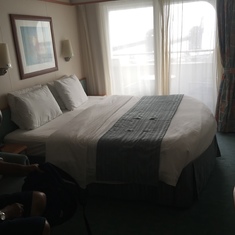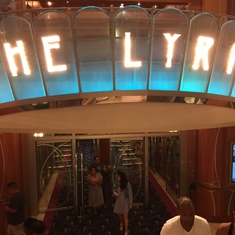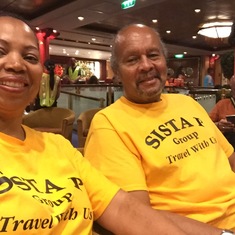 This vacation was a wonderful, fun filled time aboard Adventure of the Seas. Although it is not a new ship, you could not tell from the inside. From boutiques to ice-cream parlor, you could find it all on the Main Deck. It was like being in a shopping Mall! I loved the Whitney Houston tribute. Stefanie represented very well. The RCCL singers and dancers did not impress me. They seemed a little disconnected. Great comedian topped it off. We loved the Islands and the 1 day at sea to recoup. I loved the food at the Windjammer but the dining room food because boring after the 3rd night eating the same meal. As a vegetarian there were not a lot of choices on the dining menu so we had to eat at the buffet first, then went to join the rest of the group and have desert.
The room was ok, but we didn't utilize the balcony because of the amount of rust and decay on it. Kind a felt that our money was wasted here. The staff tried to compensate but nevertheless we did not feel comfortable being around that rust. The ship is supposed to go for refurbishing in the next couple of months but I feel that they could have painted before we got there.
One of our group members climbed the rock wall to the top and rang the bell. That was quite a feat! Overall, It was a wonderful trip and I am already planning the next cruise. Happy Sailing!
Overall,