October 2015 - 3 Night Baja Mexico (Los Angeles Roundtrip) Cruise on Carnival Imagination
Better Than I Ever Could Have Imagined!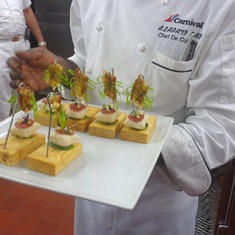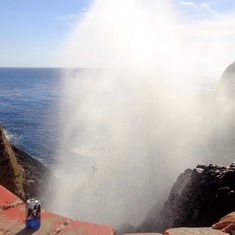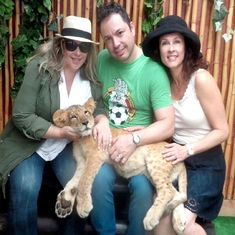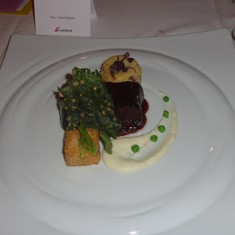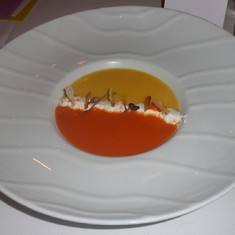 I've probably only written about 5 reviews in my whole life, but after taking the Carnival 3-day cruise on the Imagination ship this past weekend I felt compelled to write this.
My 6 friends and I are pretty big "food snobs" in that we really know & enjoy 5-star dining & outstanding food. We often eat in the best restaurants in Beverly Hills. Obviously when you go on such an affordable and short cruise, you can't really expect that kind if quality or service, but hopefully you leave the experience feeling that you at least got what you paid for. Well I have to say that on this cruise I was absolutely BLOWN AWAY! I just can't say enough about how outstanding everything was! I am an EXTREMELY picky person, with very high standards myself, and I never in my wildest dreams expected the cruise to have such 5-star service or food!
EVERYTHING was perfect, from the service, to every meal, to the entertainment. I must give a shout out to one of the finest chefs I have ever had the good fortune of meeting – Chef Alapati Rao. When I say that he is a culinary genius I do not use that term lightly! Every single bite of food we took on that cruise was some of the very best food any of us have ever eaten. First of all, I loved that we never had to stand in line and get up & down to go hunt for food at a buffet. My group and I only ate two meals each day – a large breakfast and a large dinner – and each meal was served to us by an outstanding staff, who catered to our every need and took such pride and care in serving us. Each time they spoke to any of us, they addressed us each by name, which left us wondering how they memorized this information for each guest. Not only was the food outstanding and top-quality, but the choices were 5-star too: shrimp cocktail, scallops, prime rib, duck, salmon, and dozens of other high-end dishes. But beyond this the chef took the time to come to our table at almost every meal to see how we were liking the food and to ask if there were any special dishes that we would like him to custom make for us. One night he made us an Indian feast that was one of the best meals I have ever had. Further, he remembered that I did not like spicy food, or cilantro, cumin, curry, etc., and he tailored my meal to my exact liking. The level of detail and service was utterly astounding and amazing! What you'd expect to see on the most expensive, highest level cruises in the world!
One of the best suggestions anyone will ever give you for a cruise is to book "THE CHEF'S TABLE"…… If you are not already familiar with what this is then let me explain…..for the current price of $75 per person you are given an entire culinary experience that only 12 people on each cruise get to have. It begins with a lovely glass of champagne and an escort to a "behind-the-scenes" tour of the ship's kitchen. A team of 4 or more staff tend to your every need. The chef walks you through the whole kitchen area and explains every nuance of how the food service on the ship operates. Let me tell you, you could eat off the floor of that kitchen because everything is SO spotless and meticulous! Then you are served an array of appetizers in the kitchen. But let me say that these are not just appetizers – they are culinary experiences that just melt in your mouth and they are also works of art in the beautiful way that they are presented. Then your group is taken to a private room and seated at a gorgeous long table, where each guest has a printed custom menu, and a name card. The wine is flowing and you proceed to be served another 7 courses of food that look like fine art, and is some of the best tasting, high-quality food you will ever have in your life!
So, I'm not sure if the OUTSTANDING service and attention we got for the entire cruise was because we had booked the Chef's Table dinner, but either way the experience was MORE THAN WORTH the $75 per person! A meal like that in any top restaurant would be upwards of $200+ per person. The quality of food was very high-end and included things like crab, duck, sea bass, wagyu beef, and amazing pastries, just to name a few. But the chef will customize the menu to suit your own personal preferences and needs. The whole experience made us feel like we were royalty and it's a super great way to pamper yourself (or your group) on vacation! I can't recommend it highly enough or express how outstanding the whole experience was with just words!
Other exceptional Carnival employees that I'd like to mention are Guna Chellam, Ashok Mandyam and Cyrus Marfatia, who all also helped make this trip so memorable and went out of their way to be so helpful to me. I'd also like to say that the comedy club was a lot of fun with great comedians, that the evening entertainment show in the main theater was outstanding with true talent and gorgeous production value and costumes, and that basically everything on the ship was done right! This cruise exceeded my expectations 10 times over and I was astounded at the level of service and food for such a reasonable price. But even if this trip had cost me $5,000 a person I would have felt that we got what we paid for!
Another great tip that I can give you is for the outside excursions in Ensenada, once you get to port. As soon as you get off the ship there are nice, air-conditioned buses right there (for only $3 per person round trip), to take you into town and back to the ship again later. Once on these buses they will list all of the outings / excursions that they offer. We opted for a tour to the blow hole (La Bufadora) because it incorporated time to shop, a scenic coastal drive, and getting up to see the largest natural blow-hole in the world. Since we had a large group, once we got to the ticket booth we negotiated a lower tour rate of only $12 per person, which got us our own private small bus and our own driver/tour guide who was happy to spend the whole day with us and drive us anywhere we wanted to go. But only do this through the tour companies and don't just get into someone's cab or bus off the road, as some locals can try to take advantage of the tourists. I was so happy that I did not book the excursion until I got into town because I was able to customize the tour to what we wanted to do and get it for a better rate. I really feel like we got to see a lot of the city. Also, we had some of the BEST fish tacos as we got off the bus at La Bufadora (the blow hole area). There is a little stand called Paleteria Y Neveria and everything is made by hand (including the tortillas). We had beef, shrimp, chicken and cheese tacos and they were the BEST any of us had ever had, for only $1.00 a piece too, if I recall correctly. To die for! And no, none of us got sick from eating the food in Ensenada!
So would I recommend the Carnival Imagination Ship, or go on this cruise again? Tomorrow, if I could! I give it 12 on a scale of 1-10. My only criticism and suggestion for all cruise ships is that there should be large signs posted at the entrance to every hallway that takes you down past all the guest cabins, reminding guests that people are sleeping and that all loud voices should stop once they enter that area. There are always guests who have no regard for others, who will walk back to their rooms at 1:00 or 2:00 in the morning, just laughing and talking at the top of their lungs, as if because they are awake the whole ship should also still be awake! SO ANNOYING! A simple sign, and hopefully even a crew member to patrol these areas after midnight, would be SO helpful to all ships I think. Every guest should be entitled to a good night's sleep in order to enjoy the next day's festivities and all noise travels through the walls and doors of these tiny cabins. Some people just don't realize how loud they are, and a gentle reminder would be super helpful.