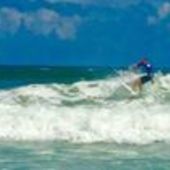 CaptainCook01
Port Orange Florida
Joined 01/2015
33 Year old loves cruises and Traveling the world !!
No cruises added
Cruise Tips
Regal Princess
Go slow it's a older crowd but much quieter than most crowds!Enjoy it!!
Carnival Valor
Bring your own snorkel gear and catch a cab make sure you watch your time and be smart!
Norwegian Breakaway
DO the Ultimate Dining Package,you will not regret it....
Carnival Valor
Do the set dining as you will have the same waiter and good service as they will see you daily....
Jerk Chicken from this place next to the straw market and Atlantis
Following
Cruise Line
Cruise Line
Cruise Line
Ship
Ship