October 2015 - 7 Night Western Caribbean (Galveston Roundtrip) Cruise on Carnival Magic
Great Time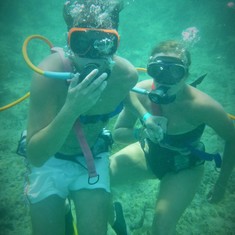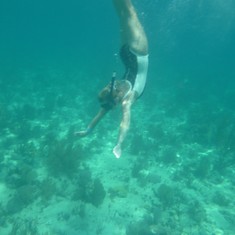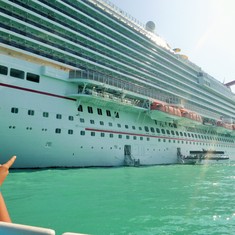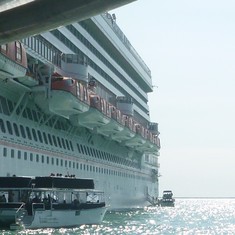 We had a window room and this was perfect. I am glad we decided to purchase this room than an interior. It was nice to wake up and look out at the water. We also stayed in a room with two showers. This was perfect for my husband and I. At home we share a bathroom. On the ship we had our own. Perfect.
The Carnival Magic is a magical ship. It is huge and has plenty for everyone. We never felt like it was too overcrowded and I'm pretty sure it was at capacity. Everyone is super friendly on board. I wish people in real life were as friendly. The staff is wonderful. We loved laying out at the back of the boat and watching the scenery go by. We tried the Serenity Deck but the chairs are so low you pretty much are looking at a steel wall. There is so much to do on board there are time you miss activities because you are doing something else. Brunch on sea days is great and you get to meet so many different people! We met two couples the first sea day and spent the rest of the vacation meeting up with them and hanging. We enjoyed My Time Dining. It was nice not to have to wait on when you had to eat. We enjoyed all the different restaurants. The pizza on the Lido deck is great. I would offer this one piece of advice about the Lido Deck food, if one place has a line keep going back. There usually is a much shorter if no line towards the back. The sandwich shop is really good and the Indian Food in the back is yummy! 
Cozumel: Mr. Sanchos, a quick cab ride and enjoy all inclusive drinks and food all day. It is $55 and worth it. 
Belize: We took a boat out to Goff Caye about 11 miles out and snorkeled off this "key." The people are amazing, the lobster tails ($12) served with rice and beans and corn is so yummy after the snorkel. Do this! Belize was our favorite. The tendering process was not that bad just get their early. 
Honduras: We booked the excursion with Carnival to Snuba. It took a minute to get across the island but we were happy to see more on this excursion than the other two. Snuba is so fun even if it took me a minute to get used to being under the water for such a long period of time. I enjoyed the shopping in Honduras. It is hot though. :)
Overall, I wish I was still on the ship. It was an amazing experience. Go book it today!