July 2015 - 7 Night Bermuda (Baltimore Roundtrip) Cruise on Grandeur of the Seas
Our Anniversary vacation.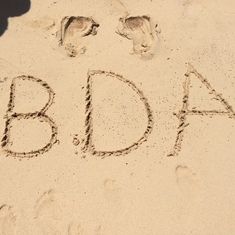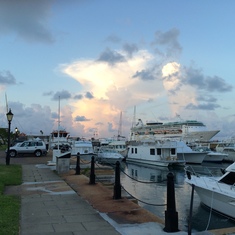 We have cruised 10 times now and plan to do more when we retire. Nine of the ten were to Bermuda. This was our first cruise with Royal Caribbean, and overall it was a good cruise. The Staff was great! Better than the other cruise line we usually use. State rooms were fair and the mattress need to be upgraded/changed. Entertainment was ok, however the comedians were great! Poor Late night food, small gym, and rock climbing wall. There was a sewer smell in the hallways all the time (Needs to be addressed!) Since we have sailed to Bermuda nine times and lived their for thirteen years we know that the cruise ships can make it there in 1 1/2 days depending on the size of the ship so they could get there sooner and have more time on the island (but it is really the island that makes that call, not the cruise line). Kings wharf is too far from the good places on the island. The island needs to make improvements in Hamilton so more cruise ships can dock there and be centrally located to most of the attractions. I also hate to see the five day cruises to Bermuda and less of the seven days, which in a couple of years most of the cruise lines who travel to the island will be going too!