January 2016 - 7 Night Eastern Caribbean (Miami Roundtrip) Cruise on Carnival Splendor
It was Ok but nothing blew me away!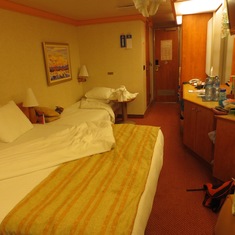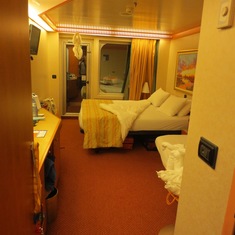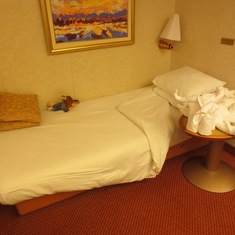 Let me start by saying I have been on 6 cruises before(all on Royal Caribbean just by chance) but decided to try Carnival a try as I wanted to visit Turks and Caicos and Royal doesn't do that port. We found a really good deal for a Balcony room and decided to give it a try.
Room- It was nice as Royal, big enough for my wife, 8 year old daughter and myself. Lots of storage which is nice and you can put all your suitcases under the bed to save space. Only 1 plug outlet in room to charge devises just as a heads up. Balcony had 2 chairs and small table.
Food- Dining room was ok. Royal we found much better and a lot more selection every night. The wait staff were excellent though(Felipe, Harold, Jesus) Buffet was ok also. They didn't change things up enough, always the same things. The Grill was good for Burgers and fries and the 24 hour pizza was excellent. The soft serve ice cream was a big hit also with everyone onboard.
Pools- We found them to be a bit too small even for a cruise ship. Of course on At Sea days a chair is hard to come by anywhere as you have to go out before 10 am to reserve your seats. We are early risers so no biggie for us.
Casino- Never went. Sorry
Sports bar- Was ok. Only went once to watch the NFL wildcard games on Saturday. It was ok also but needs to be bigger I think. It held just enough people as it was full for the early game and half full for 2nd game.
Disembarkment- This was the best that I've seen. Was fast and organized.