 Past Cruises
September 2016 - 7 Night Mexican Riviera (Los Angeles Roundtrip) Cruise on Carnival Miracle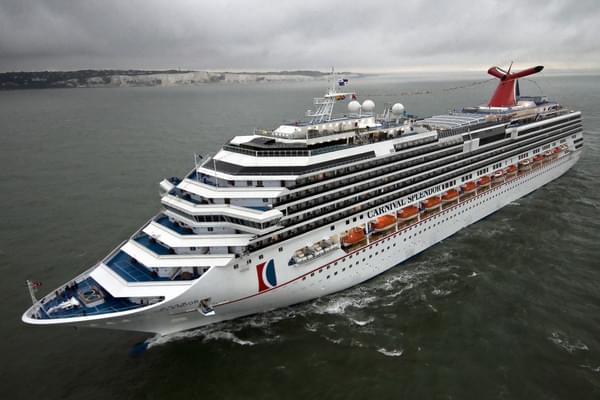 May 2016 - 5 Night Eastern Caribbean (Miami Roundtrip) Cruise on Carnival Splendor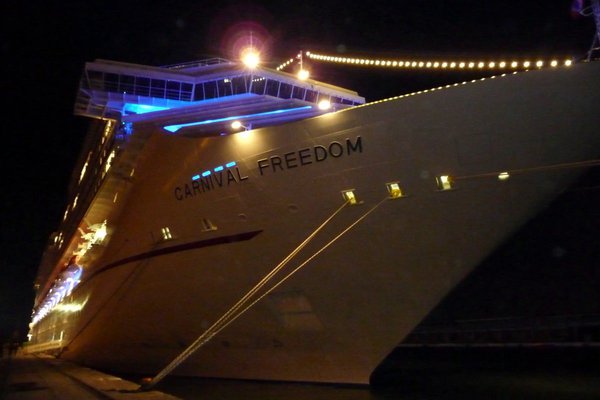 February 2016 - 4 Night Western Caribbean (Galveston Roundtrip) Cruise on Carnival Freedom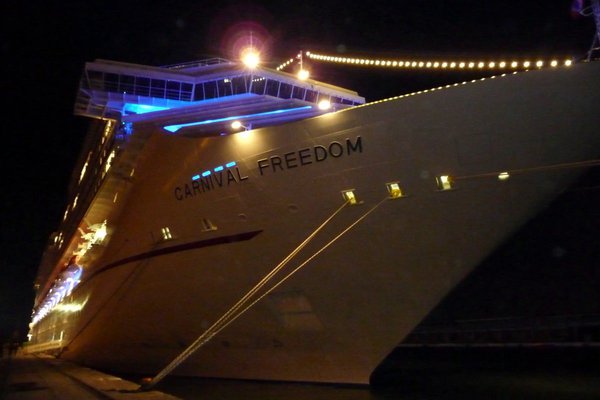 January 2016 - 4 Night Western Caribbean (Galveston Roundtrip) Cruise on Carnival Freedom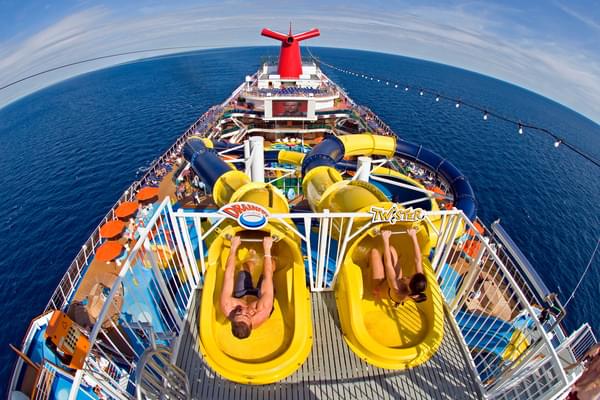 October 2015 - 11 Night Eastern Caribbean Carnival Journeys (New Orleans To San Juan) Cruise on Carnival Dream
Carnival's Journeys Cruises Are Amazing...Needs Minor Tweaking
We are seasoned Carnival cruisers and greatly enjoyed every moment of the inaugural Journeys cruise from NOLA to San Juan, PR.  There was superb customer service and attention to detail from staff onboard.  Our cove balcony room was in a great location (cabin 2305) and dive-in movies.  We enjoyed the delicious food in the Crimson dining room and can't compliment WeeWi and Alex enough for the attention and fast service.  Room service was always timely no matter what time we called.  Plentiful quality entertainment offerings and although fully booked ship - never felt crowded.  Now, for the cons and minor tweaks: The cruise was 85% retirees and elderly couples who enjoyed a "lounge" environment so there was live Caribbean and oldie music on the Lido deck and in various lounges onboard daily.  We liked the novelty of this option for the first 7 days but afterwards - it is time to pick up the pace and remember that everyone on the ship is not elderly or particularly enjoy continuous lounge vibe.  We would have loved having a DJ with more modern tunes.  There were very few children - 48 out of 4k passengers so our 12 year old daughter was a tad bored with the children's program.  The staff was amazing so please - no negative reviews of them - its simply the reality of longer cruises during October.  The children staff was actually excellent.  Final minor nit relates to two incidents: (1) Very rude and condescending spa staff person on the 1st day of cruise when giving tours.  We corrected the issue by requesting 1 on 1 service with a fantastic spa staff rep. and (2) We encountered the most self-centered and ill-manner Carnival Crew staff that we'd ever met during our many years of cruising during a shore excursion in St. Thomas.  She actually had the gall to stop the entire tour because she had a headache and the music was too loud as well as insisting that because she is Carnival crew - somehow - she is entitled.  She and her hubby were paying guests of the tour who literally ruined the trip back to the ship by causing the tour operator to pull along the side of the road to argue and insist on getting off of tour.  She and hubby never got off the tour but rather made it uncomfortable with many snide remarks along with a few elderly uncouth back-water Carnival passengers.  I do not blame Carnival Dream for this but do hold them responsible for their employee's behavior especially when interacting with the public and for safety purposes.  Overall, greatly enjoyed the cruise and would consider another Journeys cruise in the future depending on time of year so that the demographic is not heavily weighted with elderly passengers.  We like the good mix of demographics typically cruising on Carnival cruise lines.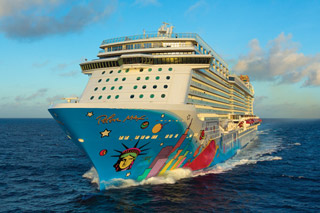 September 2015 - 7 Night Bermuda (New York Roundtrip) Cruise on Norwegian Breakaway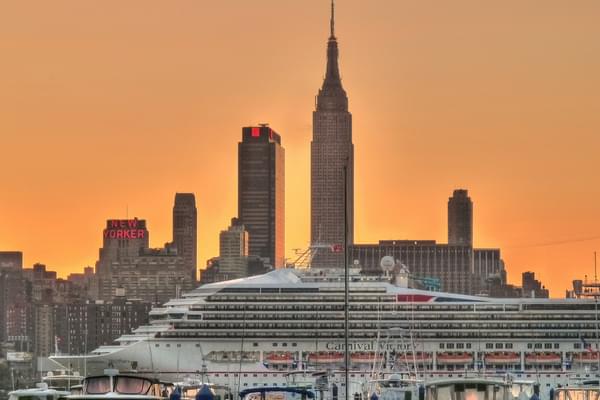 May 2015 - 5 Night Western Caribbean (Miami Roundtrip) Cruise on Carnival Victory
Great Value for Annual Girl's Trip
As a seasoned cruise lover, I would highly recommend!  There were a group of 6 ladies on annual girl's trip heading on Carnival's Victory ship to The Caymans and Ocho Rios.  Of the 6, 2 ladies were first-timers; 2 were on their second cruise and 2 of us have been on multiple cruises.  We greatly enjoyed every minute of the onboard activities, gorgeous ports, and lively entertainment.  Special accolades to Ervin Mitchell, the comedian.  He was absolutely HILARIOUS without the use of much profanity.  We enjoyed his shows so much that we attended all 3 during the night of the cruise. 
We were surprised by the great value of balcony cabins on the Lido deck.  Speaking on cabins, we had the best room attendant ever!  Dewa was amazing, efficient and prompt despite working on 2 floors as well as a sometimes "rocking" ship during night hours.  There were a couple of storms during the night that caused the ship to "rock" from side to side from time to time.  We were prepared with sea bands so no big deal.
Please be aware that you get what you pay for...The cabins showed general wear and had an ancient television instead of flat screen.  These were minor nits since we did not go on the cruise to critique the cabins or watch tons of TV.
Finally, we LOVED the made to order omelets, Serenity adult section and sauna/steam room.  We did not love the tender process into Grand Cayman but the entire process was overlooked when we hit the island.  Gorgeous 7 Mile beach took all of our worries away!  Although I'd been to both ports previously, it was nice to do new things and see the same ports through fresh eyes of friends.  The cruise could not have been better or more fun with great gal pals!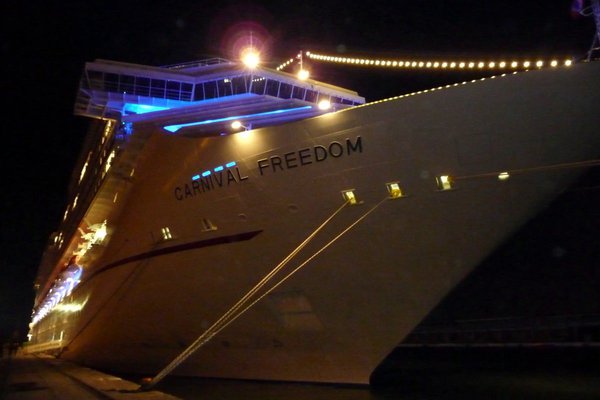 September 2014 - 8 Night Eastern Caribbean (Ft. Lauderdale Roundtrip) Cruise on Carnival Freedom
Cruise Tips
Absolutely love The Caymans! I've been to this port previously and enjoy the ambience plus great shopping. Warning, a bit pricey!
Enjoyed Dunns River Falls excursion and Scotchies. Very cost effective shopping but aggressive vendors. Overall, Ocho Rios greatly pales in comparison to Grand Cayman.
Great place to visit! We only saw Miami through the window of our RT limo trip but some of us had visited previously to attest to a great place!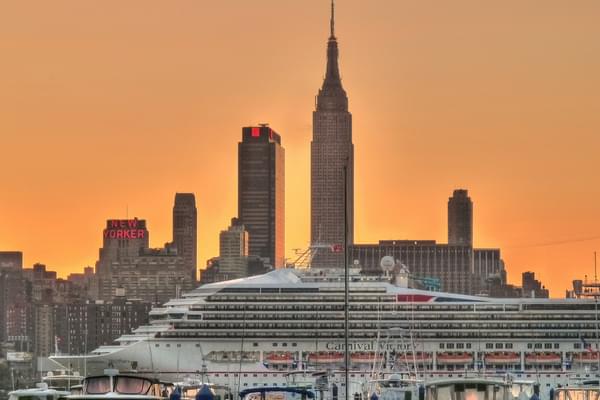 Carnival Victory
If possible, recommend reserving a balcony cabin on the Lido deck. Incredibly easy to navigate meals, entertainment, and quick runs to the cabin. Don't forget to use the sauna and steam room in the spa. They are free luxuries! Locate Serenity adult section. So amazing to be child-free!
Small island but break taking beaches!
Rented round trip limo service. Best way to get around town.
Amazing people and shopping!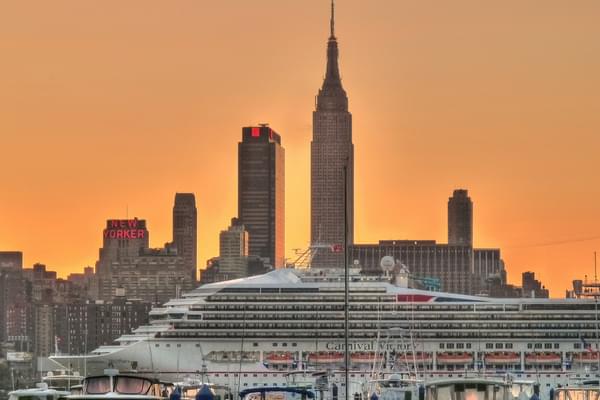 Carnival Victory
For free spa fun - go into women's locker room area to check out dry sauna and steam room. Loved those areas. Visited daily!