March 2015 - 7 Night Western Caribbean (Ft. Lauderdale Roundtrip) Cruise on Nieuw Amsterdam
Back-to-back 14 day cruise.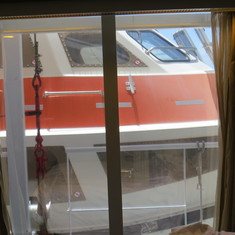 With a 14 day back to back cruise, we liked some things a lot and detested some. Good talent on 1st leg with Island Magic and a fair comedian. Ship vibrates heavily under load. Lifeboats placed over windows, so if you get an ocean view, it is not. 2nd leg the talent was simply awful. I suspect Holland is trying to out do Carnival for poor taste. Food was good. There were splendid piano/violin players in a tiny bar area, so few were able to find a seat to watch. In the tech department was a super instructor regards cameras and computers. Indonesian crew are just as good as other ships using them. The smaller ships like Zandaam are much better due to crowds and feel. Our taste does not run to Blues, so that was a bust. Food was good. Some lady hired by the ship kept interrupting the guest chef and mixologist. Her little add-ins were paltry and painful. Food was good. The main desk has good willing folks, but do not bring up the non-view rooms, as they have heard it 40 times each cruise and have the glib answers to shut you down. They will not help because they cannot. This is simply a design flaw. A couple ports were good: USVI and Puerto Rico. Key West is OK as well. Good food., but everybody says that, don't they? We liked our August trip to Alaska on Norwegian much better due to talent. Food on Norwegian is not as good unless you want to pay $20 per and go to a specialty diner. We simply grew weary of the lady working for the gem sellers being on TV day and night.