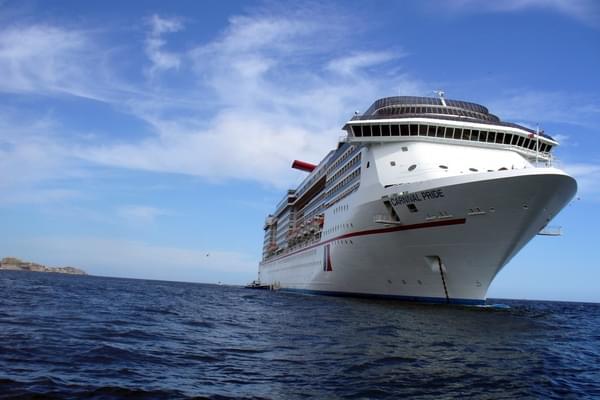 November 2015 - 7 Night Bahamas & Florida (Baltimore Roundtrip) Cruise on Carnival Pride
This ship has my seal of approval
I was a bit apprehensive going into the cruise, as the reviews of this ship on cruisecritic.com were not great, for the most part.  However, it seems these reviews were just bad luck-of-the-draw for Carnival.
The Pride was no worse and in some respects better than our other cruise experience, RC's Grandeur of the Seas.  It is slightly larger than the Grandeur (one more deck and an extra 19 meters in length); the staff were just as friendly on the whole; the common areas are somewhat newer and fancier; the gym is much more extensive, with more equipment and facilities (including a whirlpool tub as well as more and better showers); and the room service is shockingly thorough---they go beyond cosmetics and actually sanitize all of the bathroom surfaces every day.
My only criticism (and you will hear this on cruisecritic.com as well) is that the "Normandie" dining room (the main, formal restaurant) is simply not up to snuff.  I had no problem with the food, but the wait times were too long, and a number of the wait staff just do not seem to be cut out for their particular line of work.  The one big plus was manager Alina (from Ukraine), who kindly went out of her way to ask the kitchen to prepare something "Dr. Seussy" for our brunch, after our son got upset that we slept in and missed the Dr. Seuss breakfast on the last full day of the cruise.  We ended up receiving some very attractive French toast encrusted in Fruit Loops cereal.  It was a very personalized touch, and it showed me that Carnival pays its staff enough to go out of their way for the customers, to the extent that they can.  There were other moments of consideration from Alina and one of the other managers as well, but I won't bore you with the details.
On the whole, a good experience.