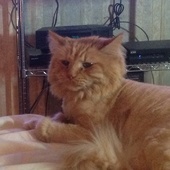 BAK1061
Rockaway,NJ
Joined 10/2011
My wife and I have been on over 20 cruises. I enjoy photography ,fishing and cooking. Besides the cruises listed, we've been on Carnival's Triumph and Victory; RCL Voyager of the Seas; Celebrity Century (B2B); Princess Dawn (B2B) ; NCL Spirit ; HAL Veendam & Noordam, NCL Dawn, and NCL Gem 4x, NCL Breakaway 2x. We are Platinum with Norwegian. Ships no longer in service: Carnival Holiday & NCL Norway
Past Cruises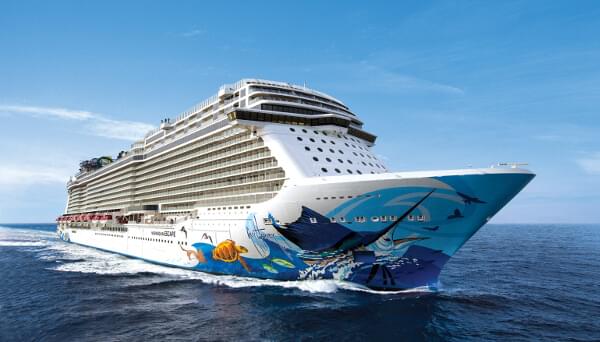 April 2018 - 7 Night Bermuda (New York Roundtrip) Cruise on Norwegian Escape
January 2017 - 10 Night Eastern Caribbean (New York Roundtrip) Cruise on Norwegian Gem
Perfect size ship
This was our 5th time on the Gem.  Norwegian is in the process of changing / tweaking their experience.  Note the scraping off of the words " Freestyle Cruising " from the hulls.  We were invited to dine at the Captains Table, which was an  honour. Food was a bit salty at times, but overall very good to excellent.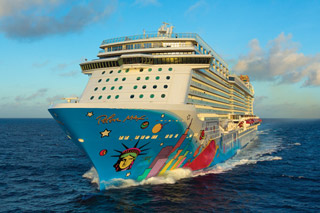 October 2016 - 7 Night Bahamas & Florida (New York Roundtrip) Cruise on Norwegian Breakaway
March 2016 - 10 Night Eastern Caribbean (New York Roundtrip) Cruise on Norwegian Gem
NCL Gem......our 4th sailing on her
obviously we love this ship. Not too big, like the Breakaway.  Service was great. Food was excellent. One failure, LaCuccina.  I had read mixed reviews of the shipboard Italian fare, but had never tried it. This time, with the ultimate dining package, we tried it. 
  I can recommend any restaurant but this one.   It wasn't bad, but it didn't blow us away either.  My suggestion...pass on this and go elsewhere. Cagneys is great, but......if you want lobster, go to LeBistro. They grill their tails, as opposed to Cagneys which boils their lobster. Boiling can make the meat somewhat soft.  Go to Cagneys for the steak. And the creme brûlée 
.
The thermal suite was great as always.
As stated elsewhere, I don't know why NCL gets a bad rap. We have tried the other   so called entry level lines, and prefer NCL.  We are now Platinum with them, and will probably stay with them. Until we have reason to switch.   Happy sailings
BAK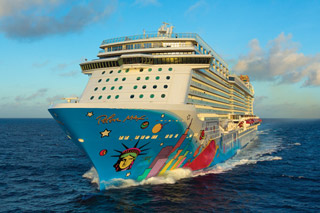 August 2015 - 7 Night Bermuda (New York Roundtrip) Cruise on Norwegian Breakaway
NCL Breakaway : review v2.0
this was our second time on the Breakaway, and she is still, very large.   She sailed at full capacity. We got shut out of the restaurants for the first time.  Overall, my wife had a great birthday week.  We would like a ship the size / class of the GEM or smaller sail year round from NY. Breakaway is just too big for us.
The Spa was great. Best Thermal Suite around.  New room service charges aren't too bad, considering the new menu offerings. We used it twice.
Booked next years cruise while on board.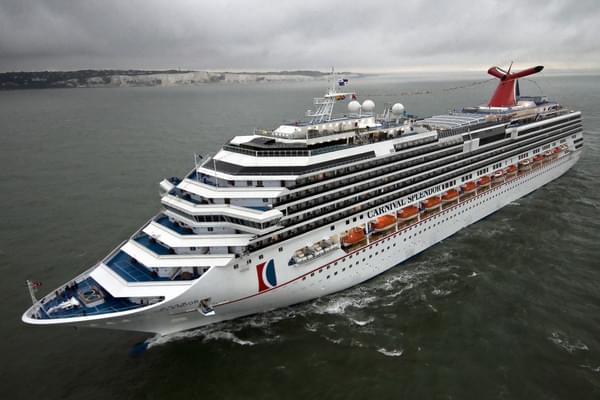 October 2014 - 5 Night Canada & New England (New York Roundtrip) Cruise on Carnival Splendor
Carnival Splendor : Good Experience
just came off the Splendor. Overall, a good cruise. Very good food. Excellent food in the steakhouse. Not a great Thalossotherapy experience. Small pool. Small locker rooms. Better on other ships.   Accessible cabin was nice. A little on the small side, but the shower was a walk in, so we were happy.   
Itinerary to Saint John and Halifax for 5 days was great.  Been there before,mand we love those stops.  Ideal for a quick getaway. Embarkation and debarkation in NY were fast and flawless.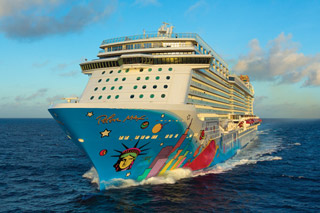 February 2014 - 7 Night Bahamas & Florida (New York Roundtrip) Cruise on Norwegian Breakaway
NCL Breakaway. Our 7th NCL cruise
I had read a lot of mixed reviews about this ship.  Many negative.   I have to say, we had a very positive experience, as usual with NCL.   There were a couple of things we didn't like as far as the design and layout, like the Atrium Cafe not being more like a bar, like it is on the Gem.  Here, you buy your coffee and head off to a nearby area. Unfortunately, if something was going on in the Atrium, people would take the chairs from the cafe area.
Staff was polite, as always.  Ran into several who recognized us from the Gem.  Food was very good throughout.  Even on the buffet, the eggs Benedict was perfect(not over cooked as so often happens ).
If I don't sail on her again, it would only be because of the number of passengers. 4000 is more than we feel comfortable with. We prefer smaller ships, but took the Breakaway because she is new, and leaves out of NY.
The spa was spacious. One negative here, in the locker room, you are assigned a locker and given a bracelet with a magnet on it. This is to lock the locker. You get the impression the magnets are coded to each locker. THEY AREN'T !!!!   Any bracelet will open any locker. Do not place anything of value in them!!!!!!!!  
Design flaw, the men can walk into the spa from the locker room, the women have to walk down a hallway.   Kind of crazy.  Both should have doors into the spa.
We do recommend the ship. Just be prepared to do a lot of walking.  She is big!
April 2013 - 9 Night Eastern Caribbean (New York roundtrip) Cruise on Norwegian Gem
Love the GEM
This was our 3rd time on her. In addition, we were celebrating our 25 th anniversary. The Anniversary package was well worth $149. Sinan was once again a great CD. We had a slight problem with the shower drain, but it was handled immediately. Looking forward to booking on the Breakaway for our 7th NCL cruise. Our first was on the Norway long ago.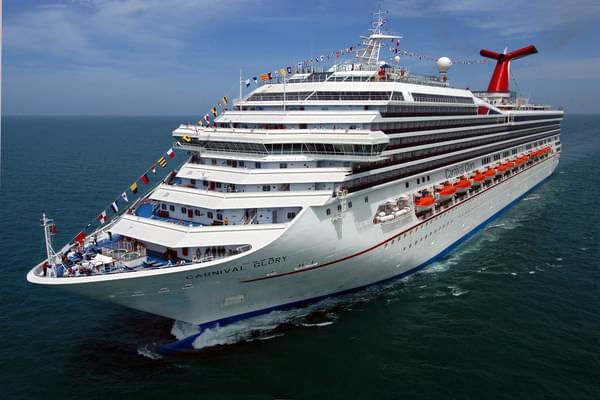 September 2011 - 7 Night Canada/New England (New York roundtrip) Cruise on Carnival Glory
Cruise Tips
105 Calle Fortaleza.....that's the address to remember if you want the best Panama hat in the Caribbean. It's called, Olé, and they have a saying; " nothing in our store comes from China". Their hats are from Ecuador, and are customized in the store. Walking distance from the ships. 5*****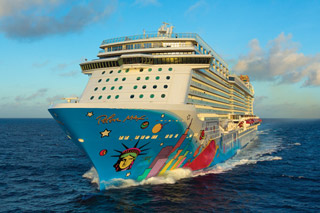 Norwegian Breakaway
Be wary of price increases in some of the games such as KeyMaster. Now $2. Be prepared to do a lot of walking. She is a large ship.
Love the statues and the local artisans
A great walk along the waterfront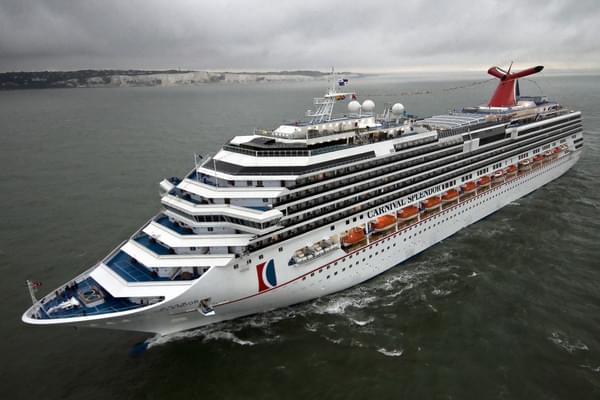 Carnival Splendor
Don't sign up for the spa / thermal suite. Small pool, small locker rooms. Much better on NCL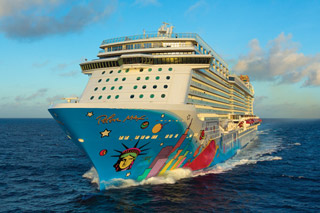 Norwegian Breakaway
The ship is BIG. Be prepared for that. The shows were very good, especially the Cirque show/dinner. Ice Bar wanted $20 to enter. Included two drinks. Most people only stay 1/2 hr. We didn't try it. Cagney's was, as always, excellent. Sushi Bar was excellent. Limited hours though. 5 stars.
Norwegian Gem
Must make use of the Java Cafe. Great staff