January 2015 - 15 Night Hawaii (San Francisco Roundtrip) Cruise on Star Princess
Love the days "at sea" knitting!!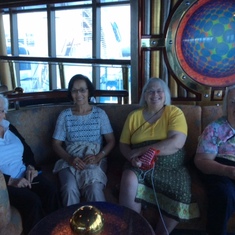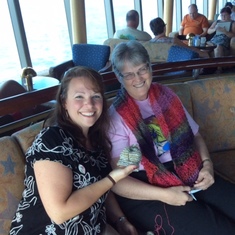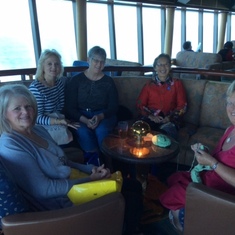 What a great way to meet new people and gain new skills. The knitting group that you find on most Princess cruises is a great way to pass the long "at sea" days and have something to show for it when you are finished. My trip to Hawaii is the second cruise where I have enjoyed spending my mornings with a lovely group of ladies knitting, crocheting, needle working and jewelery making. These ladies are from all over the world and bring such a diverse set of skills and talents to the group. During these sessions I've even taught two people how to knit.
If you are planning on taking a cruise in the near future and have a hand craft hobby make sure to take some materials with you. Then check out the Patter to see when the group is meeting. You will not be disappointed. Check out the Facebook group page "South America Knitter And Natters 4/05/2014" . This is the group I sailed with around South America on the Crown Princess. Many of us still keep in touch through this Facebook group page. Making friends for life and seeing this beautiful world is invaluable. I'd highly recommend it.