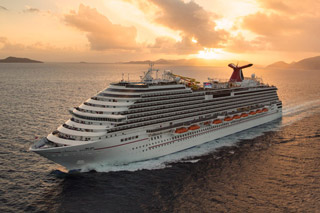 Carnival Breeze
Sail Date: January 12, 2014
The performances wasn't for all, too similar and the same genre. No variations of the performances.
The Sapphire dining room was mediocre, the waiters were excellent though, very friendly and serviceminded.
We didn't find the interior to be attractive.
Food was good.
Too many kids in both pools and (fat) people so we could't go in there. Been to other cruises where there was a pool only for adults.
Room service - Excellent - and cabins.
As a Swede we think it unappetizingly when people "overload" their plates with excessive amounts of food and throw half it away.
Overall it was a good cruise and we are satisfied.