September 2015 - Oasis of the Seas to Caribbean - Western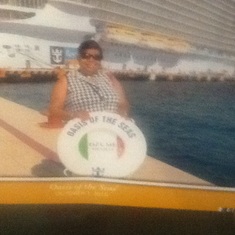 overall it was a great cruise enjoyed myself and what a beautiful ship. However, there are room for improvements on the following.
Anytime Dining - the lines were long weather you had reservation. The first formal night I did not make reservation. However, you should not wait in line for 45 minutes before. Seating. Something should be done about.
When getting off the ship it took forever to get off. Getting on the process was excellent since I am a platinum member. Why it did not work as well while getting off. Overall all other services was good.