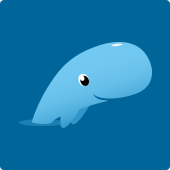 No cruises added
Cruise Tips
Should have taken the parade grounds trip instead of the city center.
We missed this due to the low water but they made it up by letting everyone go to the Czheck Republic excursions for free!
The wine excursion was fun, the nightlights not so much - we had a driver who rushed us on and off the bus and complained about the people on the tour being slow when he didn't know his microphone was on.
If your going to purchase a Black Forrest Coo Coo Clock this was the absolute best price on the entire trip! We are so glad to have bought ours here - all other stops were 200-300EU more for the same clock and they didn't charge the 12% tax and shipped right to our home door.
Breathtaking - we will go back, not enough time to see this place would take at least a week.
We didn't get to this location due to low waters but did get to go to the gorge instead!
Avalon Vista
Make friends with staff and fellow passengers they all have such great stories and experiences to share! Be flexible - the water levels are unpredictable and the team will do everything they can to meet your itinerary and when it is not possible still substitute wonderful experiences and excursions!