About vister
My husband and I love to cruise!!! We are fairly new to it. We started in 2007 and have been on 7 cruises, so far. Next one in Nov. 2011 and then March 2012 and our first transatlantic in Nov. 2012! We love to meet new friends onboard!
Favorites
vister's Upcoming Cruises
vister's Past Cruises
February 2013 - Allure of the Seas to Caribbean - Eastern
This was our first cruise on a mega ship and we loved it!! There is SO much to do! We generally cruise with Celebrity and we still think that Celebrity has better food and specialty restaurants and ...
Read Full Review »
November 2012 - Celebrity Reflection to Transatlantic
What an amazing suite!! The cantilevered shower was great! 1600 sq. ft. of luxury! The view was awesome! The same view you would see from the Bridge! Their new Reverie Sleep System mattress is SO ...
Read Full Review »
March 2012 - Voyager of the Seas to Caribbean - Western
SO much fun! Great ship! We did have some repair work to be done in our suite. Some of it couldn't be fixed. Got a nice credit for a future cruise though. We were in the Royal Suite. Access to Concier...
Read Full Review »
November 2011 - Celebrity Silhouette to Caribbean - Southern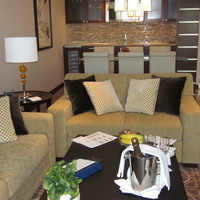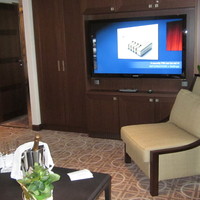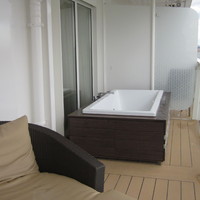 July 2011 - Diamond Princess to Alaska
This was my second cruise with Princess to Alaska. I think both were about the same for me. Our neighbor's brother was married on the ship and we were with a group of 20. The Penthouse Suite was very ...
Read Full Review »
December 2010 - Celebrity Eclipse to Caribbean - Western
Wow!!!! What a gorgeous ship!! Celebrity is our favorite line and this new ship did not disappoint! One of the things I really love about Celebrity is that I never feel like it's crowded. I can al...
Read Full Review »
August 2010 - Golden Princess to Alaska
October 2009 - Radiance of the Seas to Mexico
August 2009 - Celebrity Infinity to Alaska
April 2007 - Celebrity Mercury (RETIRED) to Mexico