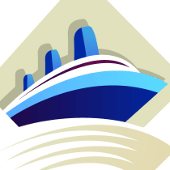 Verified Review / Sail Date: / Traveled As: Singles/Friends

The entertainment staff was excellent.  I enjoyed the games and contests.

Food was too salty and garlicky for my tastes causing swollen ankles and bloating.

This was the last Westerdam cruise before drydocking, and the repairs started several days before the cruise was over.  Certain areas became unavailable and chairs were pulled in two days before the cruise ended.

The entire staff of servers and cabin attendants was wonderful, as were the front desk employees.

The itinerary was lovely and the two excursions I took through HAL were fine.