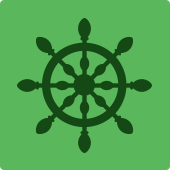 Verified Review | Ship: Norwegian Star | Sail Date:
excellent service from the cruise agent Karen Frye
embarkation was a nightmare, we were not notified ,/contacted of the VERY late arrival  of the ship in Copenhagen due to engine trouble. more than 6 hrs late.......although we were bused into Copenhagen center, we had to unexpectedly pay for our own lunch  (and that was supposed to be day one, with buffet lunch included  ) and felt the ship should have had a formula of some compensation....a glass of wine at  a dinner, or   a cabin on board credit....something.. nevertheless , we chose Norwegian as the ports of call were appealing and we were not dissapointed at all.
 our cabin steward , cabin #6565 was excellent. friendly, kept our cabin in tip top cleanliness.
food was good...a little too much pork (we don't  eat it)
will definately use Karen Frye again  for all out future cruises and travel on Norweigen again