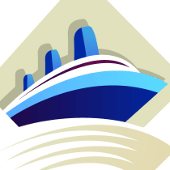 Verified Review / Sail Date: / Traveled As: Family (older children)

My first NCL in over 20 years. The interior design of common areas was beautiful.  Awe inspiring art everywhere you looked, in the construction design, murals, glass, and furnishings BUT whomever planned the only pool deck area is way, way off base.  Noisey is the only word in the afternoons for that area.  Bands played excessively loud in the center area from 1-4 every day even port days!  If they had  placed the band at one end or the other or on the open floor above, it could have been enjoyable. And one pool bar-b-que or two is plenty but every day?  Huge  barby cookers, 3, lit up near bar giving off smoke every afternoon also?

 

Dinner hostesses could be a little offensive, not helpful when some of our party arrived minutes later to find their table!  Overworked probably. 

 

Entertainment was good but disappointed there was no magician act! Can't have everything.

 

We all commended on hard beds and very flat soft pillows.  They need to improve there.