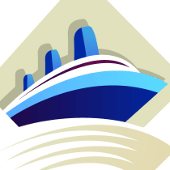 Verified Review / Sail Date: / Traveled As: Family (older children)

Here are the positives:

Very nice cabins (obstructed ocean view) with a lot of room. 

The room steward was great. 

I liked the concept of free style dining. 

The Tappenyaki restaurant and was great.  (The chef's made the experience!)

The bar staff was awesome. 

The food was good....not great but good. 

The variety of food on the buffet was great. 

 

Negatives:

The were repairing the pool during the entire cruise. 

The staff in the restaurants did not seem like they wanted to go out of the way to make your experience better.   Even at the specialty it felt like a drive thru...place your order and then we will bring it to you.  This distracted from what could have been a very nice dining  experience. 

The staff at the excursion desk was not good.  We booked an excursion and it was cancelled because there were not enough participants.    We then choose some alternatives, but they were all full.   The staff did not understand our frustration and instead of just apologizing and working with us to find an alternative they spent the time justifying the policy.  

It took over 2 hours to board the ship in Tampa.   

We had to leave Tampa late due to fog which impacted our port.   Issues with weather are unavoidable, but we would have liked more information so we could plan accordingly.     

There could have been more activities that were not an additional fee. 

Skip the wine tastings.   

In summary it could have been a much better experience.   I have had better experiences on other cruises.