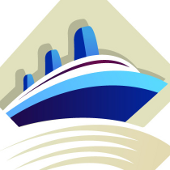 Verified Review / Sail Date: / Traveled As: Couple

Excellent staff and ship.

 

We flew in from the US and having a relaxing cruise to adjust to the jet lag was perfect.  We were told that English would be a second language and food would be completely different, but that was not the case at all.  English was first, and although the dishes had a lot more variety, it was that different from taking a Caribbean Cruise.

 

It was very comfortable and everyone was very helpful on the ship.  Good food and entertainment.

Embarking and debarking was quick and efficient.

 

This cruise doesn't happen much, but we recommend it for a comfortable way to see several parts of Asia.