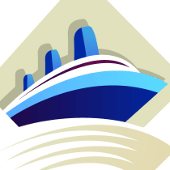 5 out of 5
Verified Review | Ship: Carnival Miracle | Sail Date: Feb 21, 2015
Had a wonderful Mexican Riviera cruise stopping two days in Cabo San Lucas, and one day in Puerto Vallarta! We enjoyed a room with an extended balcony (8K) and were lucky enough to book a room with the balcony that is at least twice the average size. It had two lounge chairs, two chairs and a table. It was fabulous! The room was a little smaller than other ships I've been on. But the wonderful steward made up for it. Subrata you were outstanding! We really enjoyed having two days in Cabo. Two days in each port would make it even more awesome! (hint, hint)
The service on the ship was very good. Food was good. The only negative is the dining experience in the Steakhouse. Nick and Nora's is on the 10th level and it is open to the atrium below. Visually it is very appealing. Unfortunately, the evening we dined there a musician was playing and it just wasn't pleasant to dine to. We were celebrating a birthday so it detracted from the overall experience.
Embarkation was a little slow. We paid for a Faster to the Fun pass and it was definitely worth the money. Would highly recommend that if you are not at an elevated status that you priority embarkation. Getting off the ship was a breeze! No problems there.
I definitely would recommend this cruise! Carnival did a great job. The ship didn't have the shops and some of the entertainment I am used to but it was great. So happy I did it!