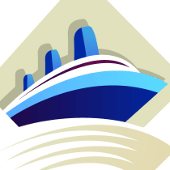 Verified Review / Sail Date: / Traveled As: Couple

Really liked the ship layout .  .  . so many places to sit, sip, and converse.  Deck 5 was particularly delightful.  Lots of sunny and shady spaces outside.  Close to frequent entertainment spots.  The Pig & Anchor Bar-B-Q spots was a nice surprise.

 

Food was generally excellent.  Dining room service was, for the most part superior.  Had two nights of questionable service, same wait team.  Staff dining room dances are fun, but did interfere with dining.  One night our meal was just delivered at "dance time."  Prime ribs cold by the time it was over.  Not necessary every night. Guy's Burger Joint was incredible .  .  . really top quality burgers, super fries, quick service.  A hot spot.

 

Staff was excellent.  Very friendly, upbeat.  Willing to converse,  Fun aspect of the cruise.  Magic gets an A+ for cleanliness.  No evidence of neglect.

 

Cruise Director was very enthusiastic, but a bit of a pain.  Too many loud P.A. announcements, mostly reiterating bulletin stuff.  Usually interrupted entertainers.

 

Entertainment was mixed.  "Duos" made it seem that they were trying to save dollars.  No real instrumental group.  Usually a singer and a guitar or organ player.  Polite appreciation, but not too much enthusiasm. Piano Bar player lacked charisma and playing ability.  Very mechanical. Earlier cruise on Sunshine had marginal piano bar guy, too.  The shows were mixed too.  One was excellent, others, so-so.  Good talent.