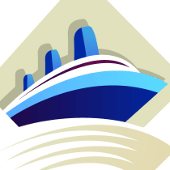 3 out of 5
Verified Review | Ship: Carnival Fascination | Sail Date: Feb 19, 2015
The seas were pretty calm, The cabin was clean and comfortable. $60.00 to park the car was a little much, Parking should be part of the cruise price, I can't walk to the port. The food was just OK. did not have much flavor and did not cater to the American taste. The hot chocolate was good. The chocolate extravaganza was not. The pizza was available 24/7, but was slow to be served and did not taste like pizza. Must have been an Asian variety, crust was too light and no Italian spices or tomato base sauce.
The crew and the service was very good. management just needs to get it's act together.
This will probably be my last Bahamas cruise. Once you have seen Freeport and Nassau, you have seen Freeport and Nassau.
I will also try to book more upscale cruise lines in the future.