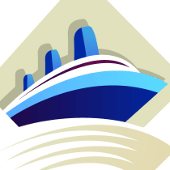 Verified Review / Sail Date: / Traveled As: Couple

This was my first cruise but my wife's 9th.

Needless to say, it was fantastic. My wife says it was the most fun she has ever had on a cruise (perhaps because it was her first with me)!

Accommodations were very nice and clean. The staff was very attentive.

Food was excellent and plentiful. 

The ship was well equipped and well maintained.

If I need to find a fault, it seems odd to me to have to pay extra for water or soft drinks when you can order two servings of prime rib every night for dinner!

We will definitely be cruising with Carnival again in the future.