Overview
Belize, formerly British Honduras, was a British territory until halfway through the 20th century, which accounts for the British influence in Belizian culture. Belize is known primarily for its incredible Barrier Reef and is an extremely popular destination for scuba divers and snorkelers alike. Between Mexico and Guatemala, Belize also offers Mayan ruins, rivers, and caves to explore, and a huge variety of exotic plants and animals to discover in the lush jungle landscape. Cruise ships arrive in Belize Harbor near the Belize City Swing Bridge.
Belize is the only Central American country with English as its official language. Some people speak Kriol (Creole) and Spanish as well, but English is widely understood across the country. The Belize Dollar is the official currency in this country, though the US Dollar is widely accepted.
What to Do
Altun Ha
Altun Ha is a Mayan ruin over 2,000 years old. The original construction is thought to have taken place during the classic era of the Mayas (200 to 900 AD).
How to Get There: Altun Ha is located 34 miles northwest of the Tourism Village (see map), and is about an hour away by car.

Great Blue Hole
The Great Blue Hole, named by Jacques-Yves Cousteau as one of the ten best dive sites in the world, is a large underwater sinkhole in the middle of Lighthouse. A real geographic anomaly, the Great Blue Hole is almost 1,000 feet across and 400 feet deep. If you are a scuba diver, it is true "can't miss" while visiting Belize.
How to Get There: Located in the middle of Lighthouse Reef, the Great Blue Hole is 43 miles off the coast of Belize. For cruisers, the tour departs directly from the Tourism Village. Most tours monitor the cruise ship schedules to get you back in time for your ship's departure.

Cave Tubing Tour
The Cave Tubing Tour is among the most popular tours in Belize. This tour will take you on a 30-minute hike through the Belize rainforest to caves where an underwater river flows. On your inner tube you will float leisurely through the caves for about 45 minutes to an hour. The total time of this tour, including the transportation to and from the location, is approximately 4 hours. It is recommended that you book ahead.
How to Get There: The tour provides coach buses between the cruise terminal and park. Private transportation by coach bus is available for groups of 25 and up. Exit through terminal 2 on Fort Street, where a guide will be waiting for you with your name on a sign.
Other Attractions
Xunantunich
Xunantunich is the second largest Mayan ruin in Belize. Famous for its carvings and the ghost, Stone Woman, from which it gets its name.
How to Get There: Xunantunich is located 88 miles southwest of the Tourism Village (see map), and is about two and half hours away by car.

Lamanai
Lamanai, which means "submerged crocodile" in Yucatec Maya, is located to the west of Altun Ha.
How to Get There: Not easily accessed, Lumanai will take a day trip to be reached and it will involve more than one mode of transportation (car and boat).

Hidden Valley Falls
Hidden Valley Falls, is also known as 1,000 Foot Falls (even though the falls are actually over 1500 ft). This natural wonder can be found within the Mountain Pine Ridge Forest Reserve.
How to Get There: These falls are located about 100 miles southwest of the Tourism Village, and will take about two hours and twenty minutes by car (see map).

Community Baboon Sanctuary
Community Baboon Sanctuary is a natural preserve created to protect 1000 Black Howler monkeys.
How to Get There: The sanctuary is located 28 miles northwest of Belize City, and is about a 45-minute car ride away (see map).

The Belize Zoo
The Belize Zoo is widely considered one of the best small zoos in the world. The Belize Zoo houses many varieties of mammals, reptiles and birds, all endemic of the region.
How to Get There: About 32 miles away, the Belize Zoo takes about 45 minutes by car to get to (see map).

Beaches
Although Belize is primarily known for its offshore reef and superb diving and snorkeling, there are several great beaches as well. They do not, however, offer the pristine white sand or the size of beaches on most Caribbean islands. Mangrove forests in the country grow right down to the water line in most areas, creating very narrow beach areas. The best beaches are found on the various cayes offshore.

Ambergris Caye
Ambergris Caye (pronounced "key") features a variety of restaurants and bars on the Caye as well as water sports, golf cart rentals and bicycles for exploring, or the opportunity to spend a few hours in a hammock strung between two palm trees, sipping a frosty cocktail.
How to Get There: Amberris Caye is just off the coast of Belize City and a 70-minute water taxi ride from the cruise ship dock (see map).

Golf
Cay Chapel
Caye Chapel is a par-72, 18-hole, USGA rated course that offers many magnificent holes and a great challenge to golfers, with its many water hazards and trade winds found on this tiny island. This is a flat but long course, playing over 7000 yards, with four par-5 holes. The greens fee of $210 includes unlimited golf, cart rental, club rental and full use of the resort's amenities (swimming pool, fitness center, beach and facilities). Contact Caye Chapel for reservations at (800) 901-8938.
How to Get There: Caye Chapel is a $10 water taxi or short $70 plane ride from Belize City. You can catch the water taxi on Fort Street (see map).

Scuba
Belize has two incredible draws for divers: The Great Blue Hole and the Belize Barrier Reef. The Belize Barrier Reef, at 186 miles in length, is about 1/10th the size of the Great Barrier Reef in Australia, but is still the second biggest barrier reef in the world. It offers an extraordinary opportunity to see a variety of marine life, from whale sharks to manatees to manta and eagle rays to every imaginable color of tropical fish. Although you can snorkel directly off the beach in some places, you will not see nearly the abundance of marine life that you will see further out on the reef itself.
Below is a list of local dive companies that can take you to these dive destinations:
Check out this video of a dive off of Belize:
Get Around
Walking
Since most of the attractions in Belize City are close together, a walking tour is a good (and inexpensive!) way to see the sights. Be wary when walking after dark, however, and use the same caution that you would in any unfamiliar area.
Water Taxis
Several companies operate water taxis from Belize City. The Belize Marine Terminal, located just half a mile away from the Tourism Village (see map), at the foot of the Swing Bridge in the downtown area, is the best place to start your journey. You can choose to go on a river cruise to observe the howler monkeys, birds, and crocodiles, as well as visit the Belize Barrier Reef – they offer both scheduled trips and custom trips, especially tailored to your interests.
Taxis
As in most Caribbean and Central American countries, taxis in Belize are not metered, so it is important to agree on the fare before getting into the cab. Official taxis have green plates, and many are quite old and not in the best condition. Belizeans drive aggressively, so be prepared!
Buses
Bus transportation in Belize is very affordable, but can be quite uncomfortable – the buses are very old, and most roads in Belize are unpaved and extremely bumpy. You might be sharing a ride with all manner of objects and animals – people tend to bring a variety of personal items on the bus with them (banana trees, chickens, goats, etc.) And since the buses are not in the best of repair, they often break down en route.
Rental Car
Several car rental companies have offices in Belize (Budget, Thrifty, Hertz, etc.). On some of the Cayes (such as Ambergris Caye), golf carts are available for rent – there are no car rentals.
Road conditions are fairly poor and many roads are not paved. Driving is on the right-hand side as it is in the US, but be aware that your own car insurance will probably not cover a rental car in Belize, so it is important to check with your insurance agent before signing up for a rental car.
Scooter Rental
Scooters are not generally available in Belize.
Eat & Drink
Food
Tamarind Sweets, both sugared and sour versions of this native fruit candy, are very popular with both children and adults and are available in the marketplace areas and in the food stalls.

Drink
Atole de Maiz is a drink passed down through the centuries from the days of the Mayans. It is a combination of corn, cinnamon sticks, sugar, condensed milk and water, and is served hot.
Rum Punch on Belize is made light & dark rum, grenadine, apple juice, orange liquor, sweet & sour mix, and cream of coconut. This drink is available at most bars and restaurants in the resort areas—be careful, as it is deceptively potent.
Belikin Beer is the domestic beer of Belize. Available in lager, premium and stout, Belkin is a little different than the local beers at most ports. Try stopping into the Wet Lizard, a restaurant/bar conveniently located between terminals 3 & 4 of the Belize Tourism Village (see map). Try a side of chips and homemade salsa and conch fritters if you're hungry.
Stay in Touch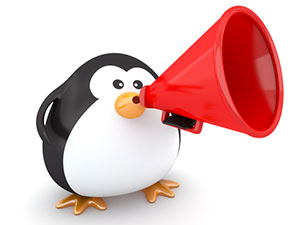 Internet Cafes
The Click & Sip is located inside the Tourism Village, and is the closest option for Internet access.
Rico's Cyber Cafe, located walking distance southeast of the Tourism Village (see map), offers reliable internet service.
Shopping
Where to Shop
Belize does not offer the high-end malls and luxury goods shopping of most Caribbean islands, so finding a good market may be difficult.
The Commercial Center is located near the central Swing Bridge is the best shopping in Belize City itself. Here you will find an interesting mix of shops, not all of which are for tourists. You should be able to find some nice souvenirs.
Ambergris Caye, which is a 70-minute water taxi ride from the port (see map), is home to probably the best shopping Belize has to offer. Here you will find many shops where visitors can find art, jewelry, precious stones and many other excellent gifts and souvenirs. San Pedro, on Ambergris Caye, is where most of the best shops are located.

Souvenirs
A hand-carved Toucan makes a great souvenir from Belize as the Toucan is the official bird of Belize and Belize is famous for its native hardwoods and slates. You can find these just about anywhere jewelry is sold.